Midwives looking after Coromandel mums ask for support today in Thames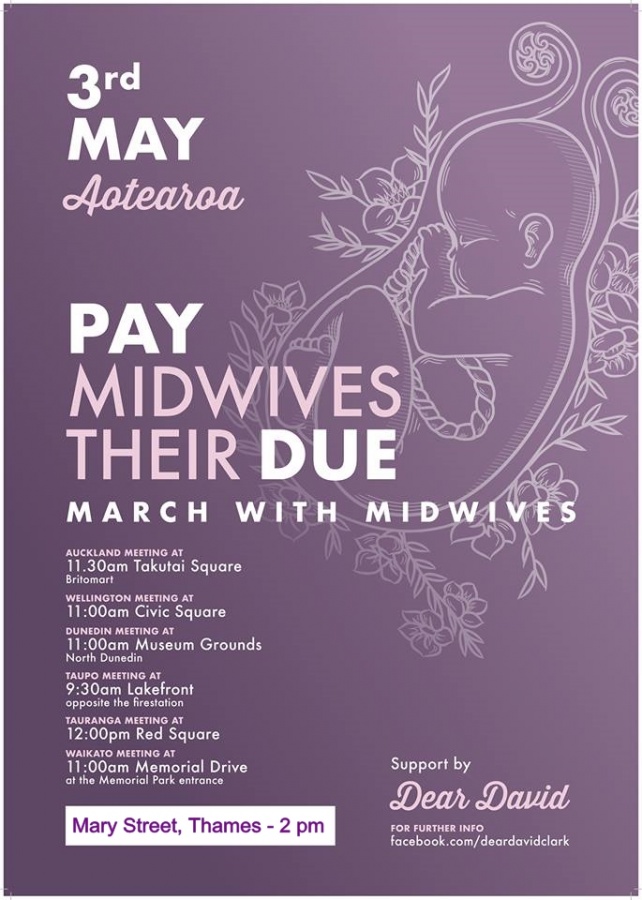 Brian Gentil spoke to Karen Donald, a midwife who lives and works on the Coromandel. She explained what midwives do and spoke about the issue midwives are facing with their funding.
Rural midwives are finding it difficult to make ends meet because of the way the funding system is managed.
Karen is an experienced midwife and relatively new to the area. She is concerned because there are now only 2 midwives servicing the Coromandel area.
In the last six months alone 30 - 40 midwives have left the sector and it's getting worse.
Karen is concerned that she will be the only midwife left on the Coromandel if things don't change and change soon. This has already diminished the choice of options pregnant women on the Coromandel have.
Midwives have organised marches and demonstrations all over the country today to send a message to the new government that the issue needs to be resolved quickly.
Karen and other midwives have organised a protest in Thames today where they will set up a stall on the corner of Mary Street at 2 pm. They're asking people to head down and support them if they can so that government can be encouraged to do something sooner rather than later and show midwives they are valued.
Click play to listen to the full interview with Karen Donald and if you are in Thames, your support would be appreciated.