Miss Pin Up New Zealand to judge Best Dressed at Waihi's Warm Up Party for Beach Hop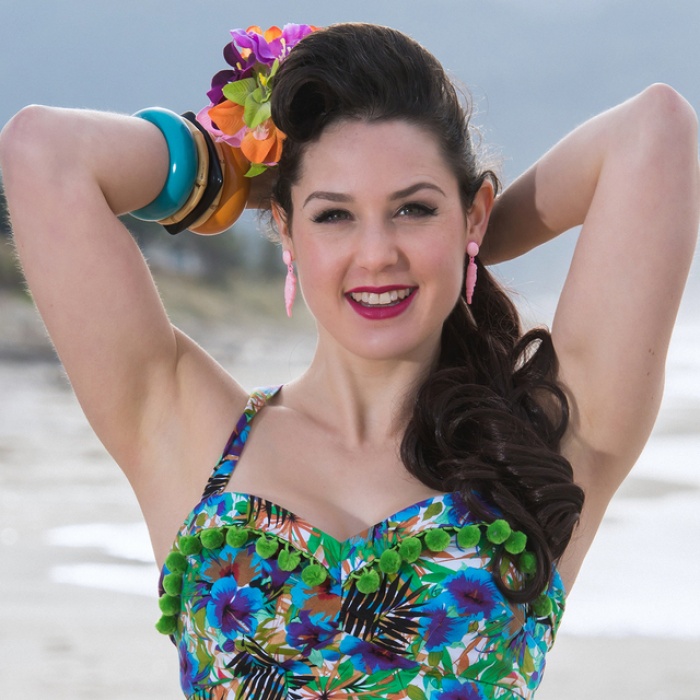 Miss Pin Up New Zealand to judge Best Dressed at Waihi's Warm Up Party for Beach Hop
Brian Gentil spoke to Jaimee Beck or Velvet De Collette, Kiwi pinup model, bespoke clothing designer and vintage enthusiast. 
Jaimee lives in the Hauraki district after moving here with her husband to take care of the Waikino Hotel. She said the building needed a lot of love and they want to make sure it lasts another 120 years. 
Brian asked Jaimee where the name Velvet De Collette came and learnt the name for a plunging neckline. 
Jaimee has a degree in fashion and design, majoring in costume design and last year 'Velvet' was crowned Miss Pin Up New Zealand. She talked about the pin-up world and said her aspiration is to go to Las Vegas to compete in the Viva Las Vegas pageant. 
Her fashion design skills and love of vintage glamour will be employed at Waihi's Warm Up Party for Beach Hop tomorrow as Velvet judges the Best Dressed competition. She'll be on hand to congratulate the winners and distribute prizes at 2.15 pm outside the Waihi Memorial Hall. 
As Beach Hop this year is tiki-themed Velvet said she'll be wearing something very tropical looking. 
Keep an eye out for her outside the Waihi Memorial Hall tomorrow. 
Click play to listen to the full interview with Jaimee Beck, Velvet De Collette, Miss Pin Up New Zealand and to see more about Velvet visit her Facebook page https://www.facebook.com/velvetdecollete/ or blog http://velvetd.com/