No place for bullying on the job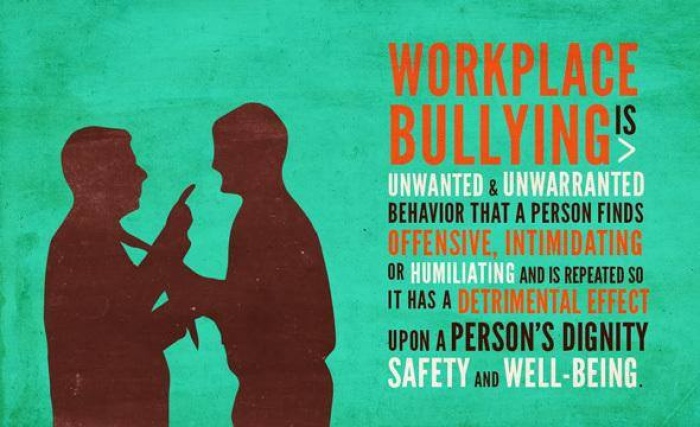 Join us on Monday morning when we talk about the effects of workplace bullying. It's more prevalent in New Zealand than people realise and is becoming a key health and safety workplace issue.
Bullying behaviours might range from subtle actions that seek to exclude, isolate or marginalise, to extreme acts of verbal or physical violence.
A number of recent inquiries into workplace bullying in New Zealand have highlighted incidences of bullying in Parliament, sports like hockey,football, rowing and cycling. The legal profession and government are not immune either. 
Shining a light on the impacts of bullying and harassment within organisations with victims outing the toxic bullying culture in New Zealand organisations has shown that workplace bullying can happen to anyone, including high achievers.
Workplace bullying can also develop into 'mobbing' where more than one or several people 'gang up' to undermine someone.
Are you being bullied at your workplace? Help is available. Join us on Monday morning for the Brian Gentil Breakfast Show.