NZTA SH25 Thames Coast recovery update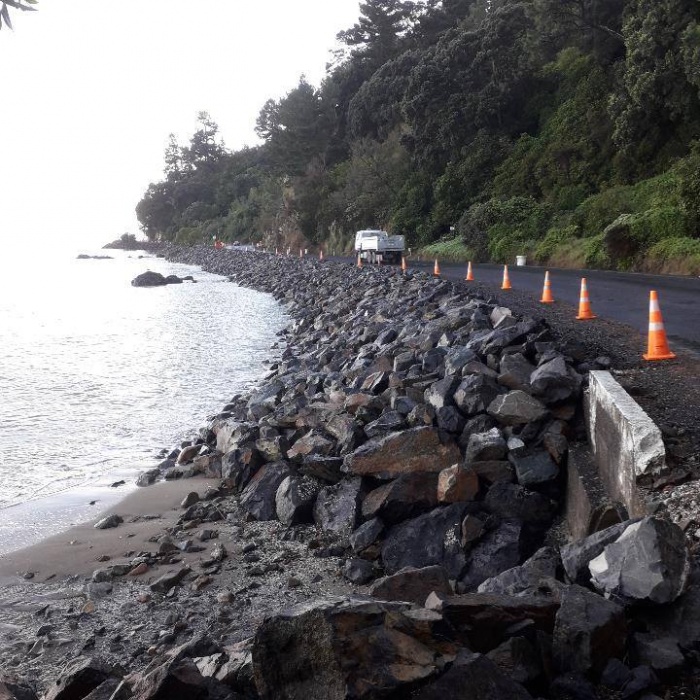 SH25 rebuild on track for June completion
The project to rebuild and strengthen SH25 after January's storms is entering the final phase, with a first coat of seal laid down on the road in a number of places.
Good weather over the past few weeks has allowed the NZ Transport Agency's contractor Higgins to complete the worst affected sections of road before the colder temperatures arrive, reducing the amount of temporary sealing that may need to be done. In total more than half of the 6km of SH25 damaged in January's storm has now been sealed.
Around 80 per cent of the rock protection walls along the coast road are now complete, while the specialist drainage team has finished its work after repairing 32 damaged culverts and installing four new ones.
Despite the steady progress of repairs motorists should still expect delays to their journey with stop/go traffic management and speed restrictions at multiples sites.