OceanaGold underground miners strike again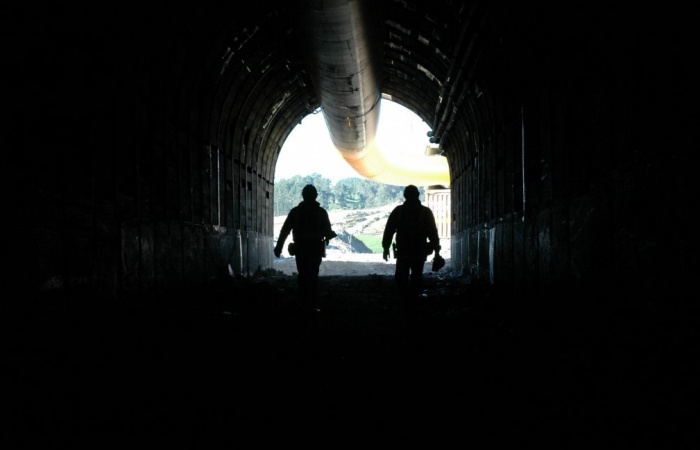 OceanaGold underground mining staff have walked off the job for a second week in a row in support of a pay rise. 
Last Monday, workers at OceanaGold's underground mine at Waihi voted unanimously for a second 48-hour strike, beginning at 7.15 pm on Saturday, which went ahead as the company has refused to improve their offer in negotiations.
The members had rejected an offer of 2.2 percent during earlier pay talks.
Workers lined their cars up on Baxter Road, just south of Waihi and formed a picket line in front of the entrance to the mill site and underground portal area this morning.
E tū organiser Myles Leeson says that while the workers are keen on resolving the issues, they will remain staunch as they fight for what they deserve.
"We're hoping for a resolution to this dispute, and that means a realistic pay rise," Myles says.
"The offer of 2.2 percent is well below what the company can afford, and what the workers are worth.
"The workers know they aren't getting what they deserve, and they are very committed to continued industrial action while the pay offer remains so poor. Support for this second action has been rock solid."
Myles says that the workers deserve their earned share of the record profits the company has enjoyed this year.
OceanaGold Waihī general manager Bernie O'Leary said that the company believed that after a lengthy negotiation period, it had made a fair offer.
"OceanaGold is keen to resolve the outstanding pay rate issue, and we would like to gain an agreement as soon as practicable."