Pay-to-visit Hahei Beach bylaw proposed, public feedback sought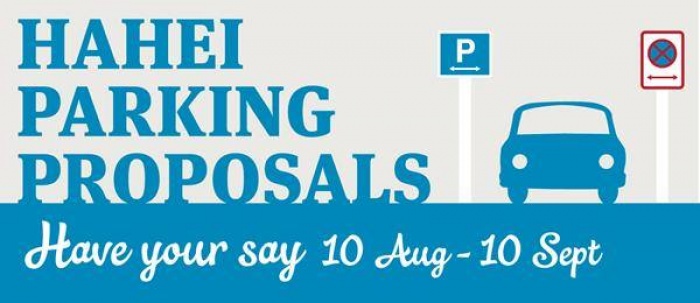 The public has until 4 pm on Monday, September 10 to tell Thames Coromandel District Council what they think about a proposal and be included in the process that could see popular beach resort Hahei become a pay-to-visit beach.
The proposed bylaw change could effectively prevent any free visitor parking in the streets in the town.
Thames Coromandel District Council says they are proposing the changes to parking in Hahei to better cope with the huge demand from visitors to Cathedral Cove and Hahei beach (which receive about 320,000 visitors a year).
They intend to more than double the capacity of the Hahei Visitor Entrance car park from the current 200 parks and encourage visitors to use that.
They also want to amend their Parking Control Bylaw to allow one of two main options they're considering to restrict parking on residential streets and berms. 
Either
• Make all Hahei streets, including berms, resident-only parking from October to April.
• No parking allowed on entire streets or on parts of streets, including berms, with no exemptions for residents, by way of broken yellow lines.
Parking fees will fund the proposed carpark expansion at the entrance to town to cater for 500 cars. 
The ban on parking on streets in the town would apply from October 1 to April 30 each year.
During these months, it could cost between $8 and $10 to park at the council's newly expanded pay and display carpark, and similar to park at the beach.
A further two options explored by the council included allowing residents to park one car on the street, or 
clearing all residential streets of cars with no exemptions for residents.
For more details on the proposals and to lodge a submission online go to our consultation portal at www.tcdc.govt.nz/haheiparking.