Powerco stations rapid responder at Whangamata for holiday peak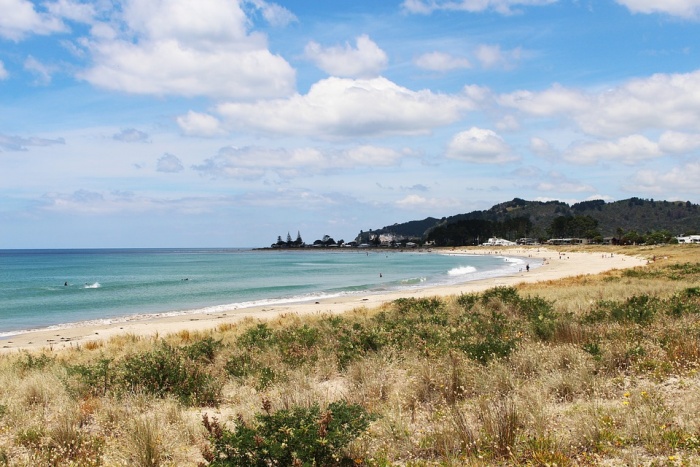 Powerco will station a field service technician at Whangamata over the peak of the holiday season to help minimise the duration of any unplanned power cuts.
Powerco Network Operations Manager Phil Marsh said the Company had consulted extensively with the business community in the area over recent years, meeting with a range of stakeholders and attending meetings with Enterprise Whangamata.
Mr Marsh said Powerco was acutely aware of the impact power cuts had on Whangamata and particularly the economic impact to businesses during the holiday season.
"Powerco is committed to improving network performance on the entire Coromandel Peninsula and, because Whangamata is only supplied by a single line from Waihi, we will be stationing a field service technician at Whangamata over the holiday season to ensure a rapid response in the event of any unplanned power cut."
Marsh said having a person on standby at Whangamata would ensure a rapid response if power was cut to the town for any reason.
"The line between Waihi and Whangamata has recently undergone an extensive refurbishment. However, due to the rugged terrain and the exposure to severe weather the line is subject to damage and having someone stationed at Whangamata will help reduce the amount of time it takes to locate any damage should a power cut occur over the peak holiday season."
"At Powerco, we understand that many of the businesses in Whangamata generate 80 to 90 per cent of their income over the holiday season and so if we can minimise the risk and duration of power cuts during this time, we minimise any adverse economic impact to the area."
Marsh said the on-call field service technician would be stationed at Whangamata from December 23 to January 3.
Mr Marsh said Powerco would also be ensuring additional field staff were available to respond to any power cuts elsewhere on the Coromandel Peninsula, recognising the economic impacts of unplanned cuts during the holiday peak were much higher than in the quieter seasons.
Powerco is New Zealand's second largest electricity utility and gas distribution utility with around 446,000 consumers connected to its networks. Powerco's electricity networks are in Western Bay of Plenty, Thames, Coromandel, Eastern and Southern Waikato, Taranaki, Whanganui, Rangitikei, Manawatu and the Wairarapa. Its gas pipeline networks are in Taranaki, Hutt Valley, Porirua, Wellington, Horowhenua, Manawatu and Hawke's Bay.