Protect yourself and others from flu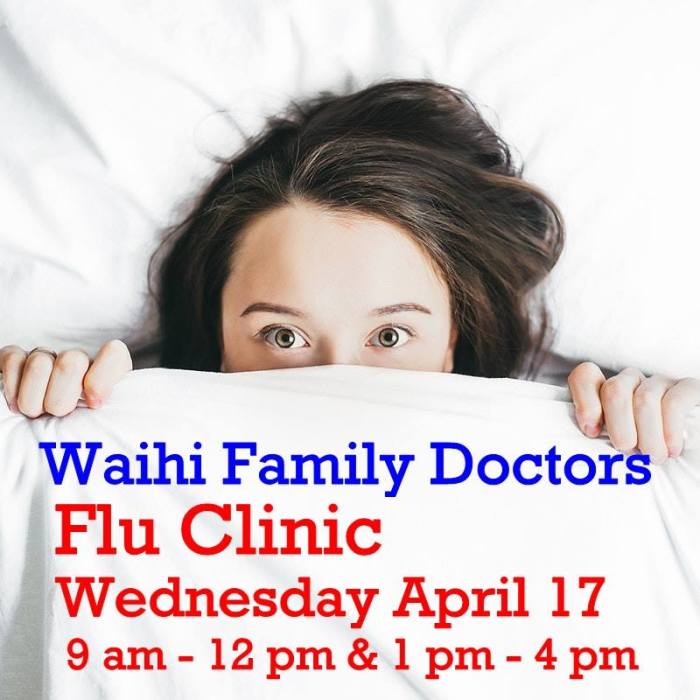 Waihi Family Doctors are having their annual Flu Vaccination Clinic for inoculations tomorrow, Wednesday 17 April. Click on our interview link below to hear more details.
Registered Nurse Kay and Practice Manager Rae called into Gold FM to give some more details. 
The service is free for those over 65, pregnant women and people with long term conditions like asthma, diabetes, heart disease, chronic renal disease and malignancy. 
Happening at the Waihi Baptist Church on the corner of Kenny and Gilmour Streets from 9 am to noon and 1 pm to 4 pm, Rae and Kay said they would be serving complimentary tea or coffee and baking while people waited after the vaccination. 
They mentioned they would accept anyone, whether they were their patients or not, and those that had to pay should take $35 cash to cover the cost. 
They also covered the times they would be there tomorrow and suggested people ring to register so the doctors had a better idea of numbers. 
The number is 863 2112. 
Listen to the interview to hear what Rae and Kay had to say by ...clicking our podcast link.