Public health warning issued for affected shellfish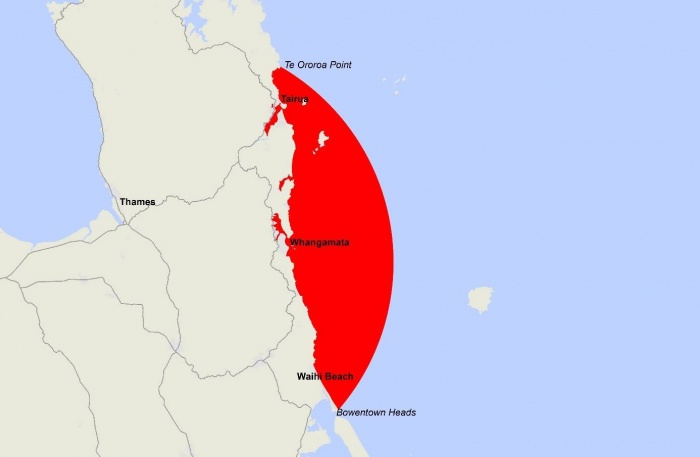 The Ministry for Primary Industries today issued a public health warning against collecting shellfish in the Bay of Plenty / Waikato region from Te Ororoa Point, just north of Tairua, down to Bowentown Heads but not including Tauranga Harbour. PSP toxins have been detected at levels above the safe limit set by MPI.
Shellfish affected:
Mussels, oysters, tuatua, pipi, toheroa, cockles, scallops, catseyes, kina (sea urchin) and all other bivalve shellfish. 
Note, cooking shellfish does not remove the toxin.
Pāua, crab and crayfish may still be eaten if the gut has been completely removed prior to cooking, as toxins accumulate in the gut. If the gut is not removed its contents could contaminate the meat during the cooking process.
If anyone becomes ill after eating shellfish:
phone Healthline for advice on 0800 61 11 16, or seek medical attention immediately
advise your nearest public health unit
keep any leftover shellfish in case it can be tested.
A warning remains in place for the Northland coastline from North Cape (Outo) down to Cape Karikari (Whakapouaka).