Repair work begins on Omahu Valley Road bridge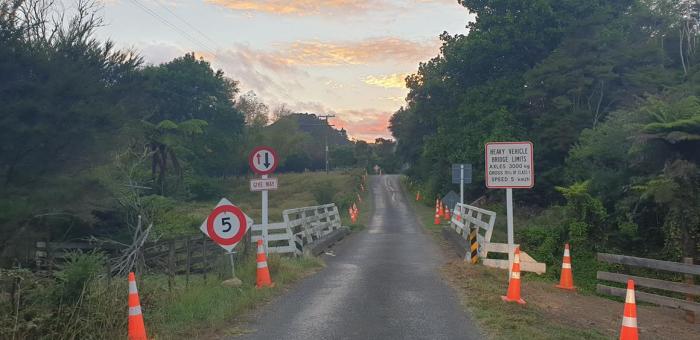 Puarere Stream Bridge on Omahu Valley Road, Hikutaia, will be under stop-go management from Monday 13 May to Friday 17 May while permanent repairs to the bridge abutment are made.
The bridge will then be closed from 9am to 3pm on Monday and Tuesday 20-21 May to finish off the work.
An issue with the abutment of the Puarere Stream Bridge was identified and temporary remedial work was carried out in February, with weight and speed restrictions placed on the bridge.
The permanent repairs have now been designed and the contract to complete them has been awarded.
Thames Coromandel District Council thanks you in advance for your patience while these necessary repairs are completed.
Photo: TCDC