Repco Beach Hop continues to benefit local economy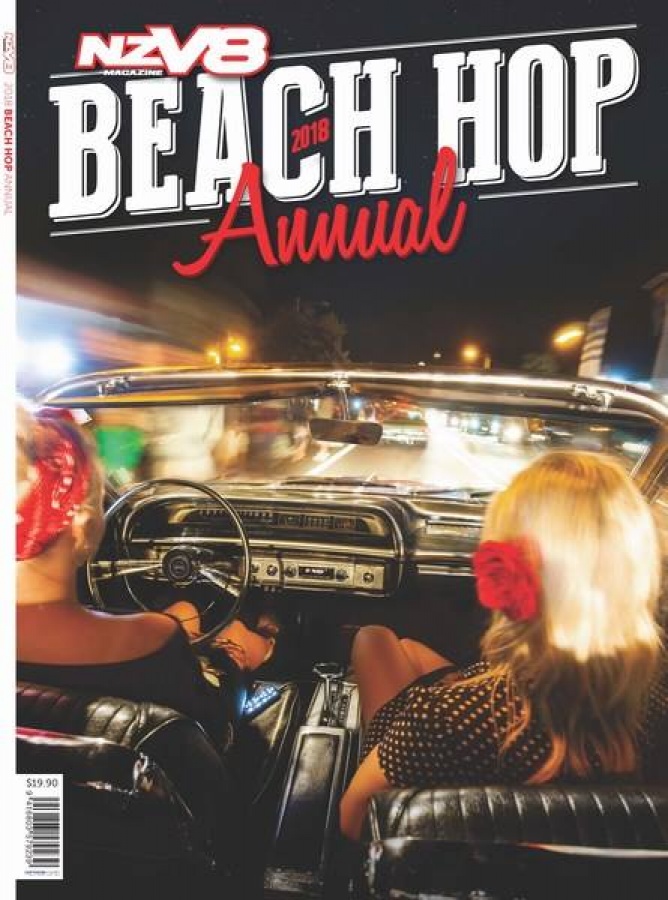 Voted New Zealand's favourite event last year, thousands of American vehicle enthusiasts and many millions of dollars worth of their classic motor vehicles pour into Whangamata for the annual Repco Beach Hop event in March, boosting the permanent population of about 3500 people to an estimated 100,000-plus.
This year, TCDC asked participants and spectators to take part in a Repco Beach Hop survey to better understand how this event impacts the local economy and community.
The survey and estimations show that the 2018 Beach Hop brought in more than $7 million dollars to the local economy over the five-day event.
"Survey participation was higher than in the previous two survey periods," says TCDC District Manager - South, Garry Towler. "However a similar pattern is evident when analysing the data to indicate the event is a significant contributor to Whangamata, wider Coromandel communities, business sector, and it continues to grow solidly as an event."
A total of 948 event participants/spectators completed part, or all, of the online survey over the study period (5 March - 16 April 2018) compared to 450 in 2014 and 681 in 2015.
From data collected it was estimated 110,000 people attended Repco Beach Hop 2018.
Survey highlights
• The survey spending estimates were calculated using the 613 participants and spectators who completed the 'estimated spending questions'. The assumption is that the average spend per person over the five day event period was $701.53.
• Just over 20% of those that completed the survey came from the Waikato region with almost 70% from other parts of the North Island. The remaining 6% came from the South Island and 4% were from overseas.
• The majority were aged between 40 and 69 years old.
• 42% of those who answered had an income bracket between $40-80,000.
• For 83% of those who took the survey, the Beach Hop was the main reason for visiting the area at that time.
• Many of those surveyed were 'new Beach Hoppers' with 47% attending between 1 and 5 times, 30% between 6 and 10 times, 23% long-time Beach Hoppers attending between 11 and 18 times, and 84% said they are very likely to attend next year.
• Most stayed between three and five nights, however almost 14% stayed seven or more days with almost 50% staying in private rental or commercial accommodation in Whangamata and 25% of participants staying in their own residence in Whangamata.
• 42 people also identified they bought property in the area, purely as a result of attending the Beach Hop.
• Almost 75% of participants were classic car enthusiasts and 36% identified they attended Beach Hop as a social occasion.
• The greatest individual spends were on accommodation, followed by food, fuel, shopping and finally, alcohol.