Rescue Chopper has busy weekend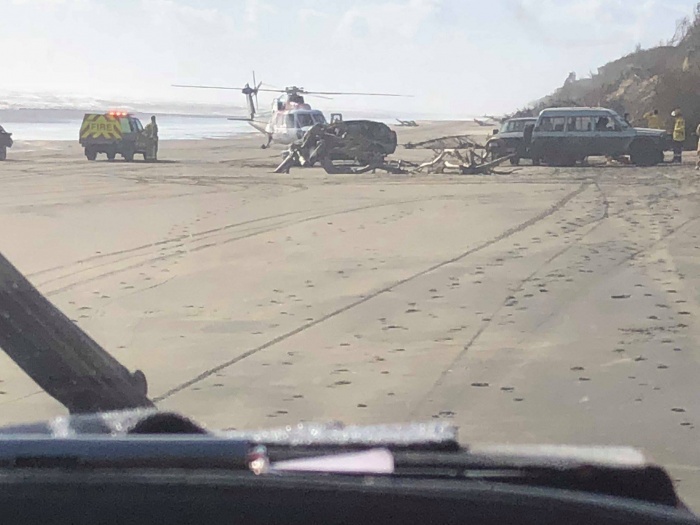 The Westpac Rescue Helicopter Service had a busy weekend answering 10 calls for assistance between Friday and yesterday, Sunday.
The crew travelled to Warkworth, Waiheke Island (three times for three separate incidents), Great Barrier Island, Muriwai, Miranda, Hot Water Beach, Makarau and the North Shore.
Most of the call outs were for medical emergencies involving a toddler, girl, teenage boy, women in their 60's, 70's and 80s and a male in his 50's.
An incident at Muriwai on Saturday afternoon had crew tasked to the northern end of Muriwai to assist seven patients involved in a motor vehicle accident where their vehicle had been hit by a wave and rolled over. Westpac 2 crew were first on the scene at 4.45 pm. Northland Emergency Services Trust (NEST) arrived shortly afterwards to assist.
Four patients were transported to hospital by ambulance in a moderate condition. NEST attended to two patients who were both in a moderate condition. One was flown to Auckland City Hospital and one patient to Starship Hospital. Westpac 2 crew assisted a female patient in her teens who had suffered neck and chest injuries. She was flown to Auckland City Hospital in a serious condition.
At 11.40 am on Sunday morning Westpac 2 Crew flew to Miranda to assist a male patient in his 20's whose motocross bike had gone off the edge of a 30-metre bank. Because of the steepness of the area, he needed to be winched out. He was wearing a helmet but suffered suspected back injuries. He was flown to Middlemore Hospital in a moderate condition.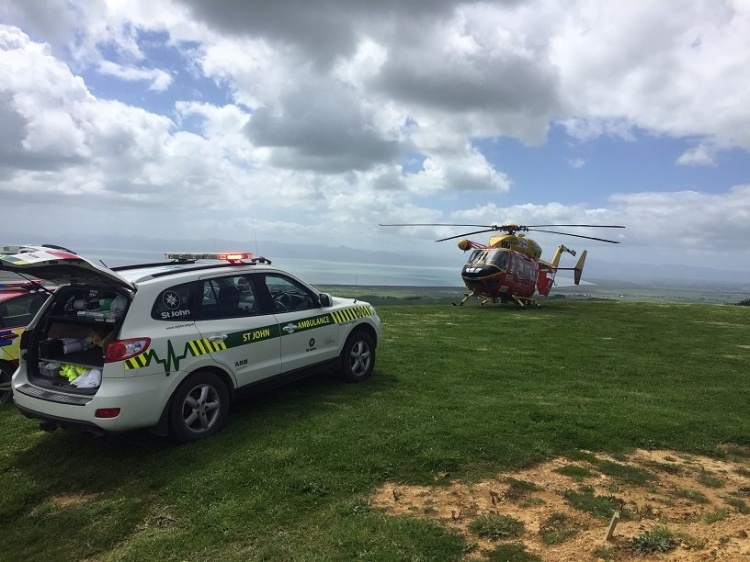 Then at 3.52 pm that afternoon Westpac 2 were called to Hot Water Beach to assist a male patient in his 50's who was struggling in the water. The patient had been retrieved from the water and CPR was in progress when crew arrived. Unfortunately, the patient died and Westpac 2 returned to base.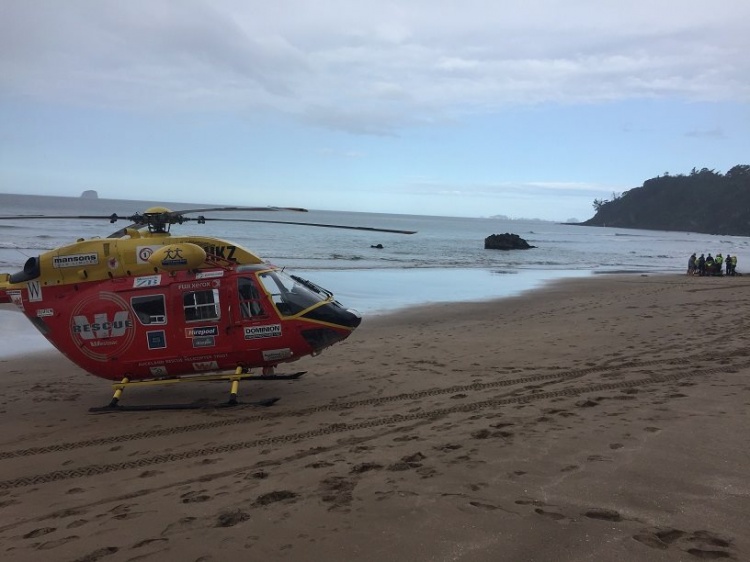 A hoax call to the North Shore was also received on Sunday. The Rapid response Vehicle responded but crew were stood down and returned to base when it was realised that the call was false.