SH25/SH25A Thames-Coromandel NZTA update 18 August 2017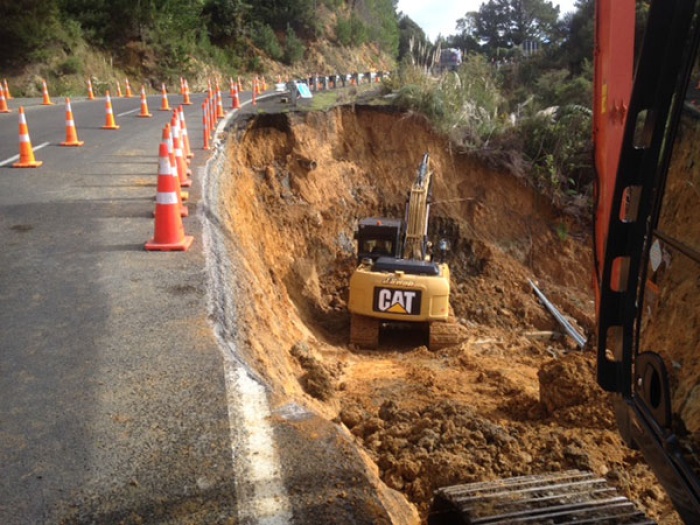 Work begins at Pumpkin Hill
In the past few days work has begun on another project on SH25, with construction beginning on one of the two retaining walls required on Pumpkin Hill, north of Tairua.
The second retaining wall should be underway soon, along with a culvert replacement at Colenso.
The retaining wall under construction at Kereta Hill should be completed by the end of next week.
Additionally, a further seven resilience projects are planned around the rest of the peninsula over the next year designed to both protect the road and reduce the risk of rock falls.
SH25A near Kopu, retaining wall
Boundary Creek, rock protection wall
Kereta Hill, retaining wall (section 2)
Whangapoua Hill, retaining walls at two sites
Kuaotuna Hill, retaining walls at two sites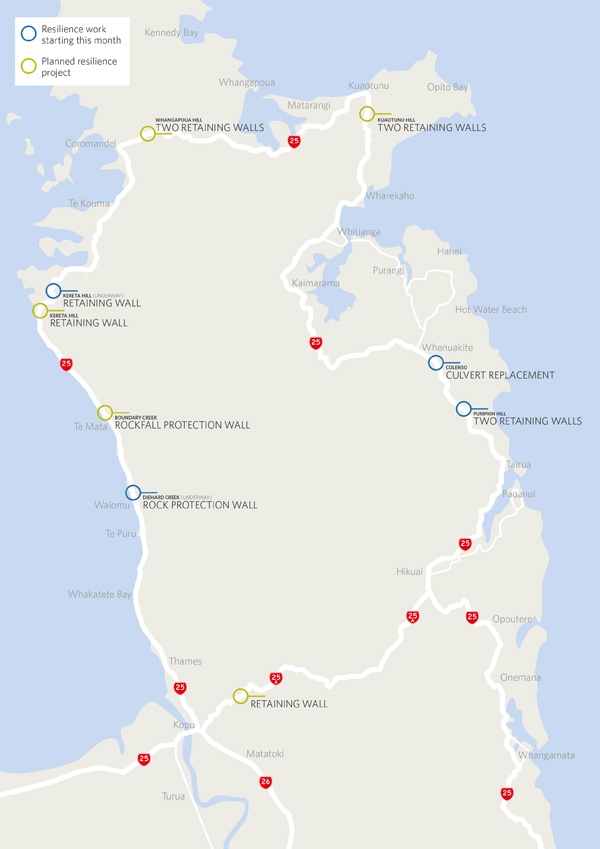 Diehard Creek rock wall protection complete
Construction of a rock wall to protect against coastal erosion at Diehard Creek, between Thames and Coromandel, is now complete.
Please continue to take care when driving on this section of SH25.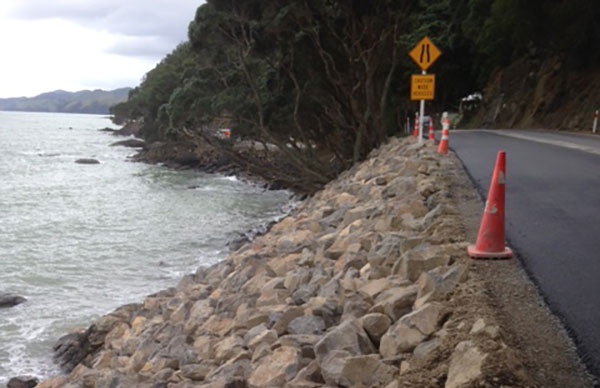 With the high levels of rainfall that the Coromandel Peninsula has experienced over the past several months plus the saturated ground conditions, there is a high likelihood of further slips on SH25 and SH25A after heavy rain.
In these circumstances, it is important that motorists drive to the conditions and at a speed where you can stop in the distance ahead that you can see.
Photos: NZTA -