SH25 Thames Coast Recovery Update – 13 April 2018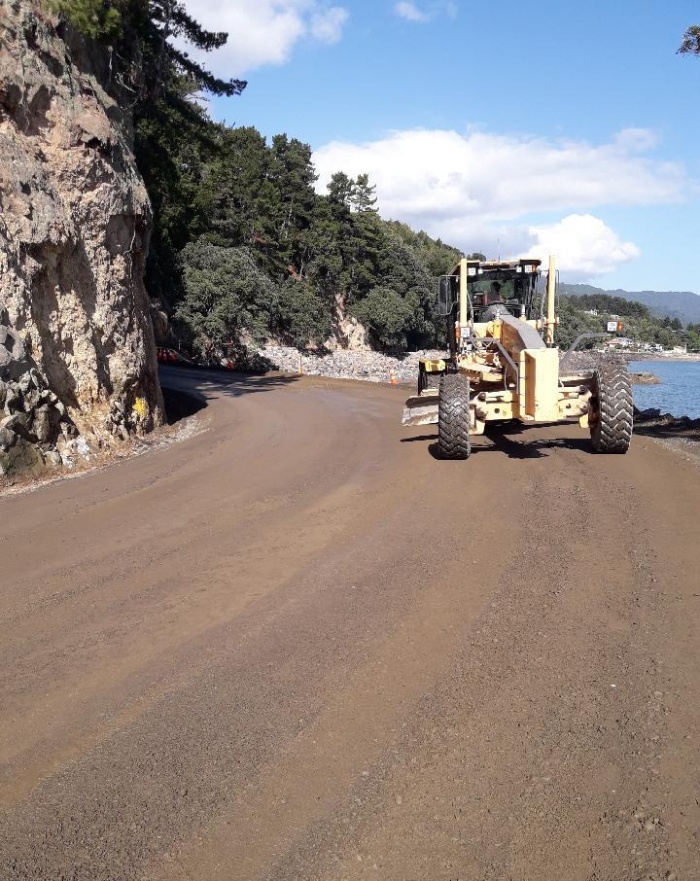 The NZTA project to repair and strengthen the series of rock protection walls on SH25 Thames Coast Road is nearing completion, with attention now moving to rebuilding the road.
Almost three-quarters of the 6.7 km of rock protection walls between Thames and Manaia are finished.
Work to repair and reseal the road and replace damaged culverts is now the main focus. Project crews are now over halfway along with these repairs, remaining on track to get the work completed by the end of June.
Reducing the number of work sites and increasing the number of teams working on rock walls has helped to improve traffic flows along this stretch of SH25, however motorists should still expect delays to their journey with stop/go traffic management and speed restrictions at multiples sites.
Temporary rock protection walls are now complete at Te Mata and Thornton Bay and the NZ Transport Agency is working with the local community and other stakeholders to design a long-term solution which protects the road while giving residents access to the beach.