Spread the message about Kauri Die Back to avoid spreading the disease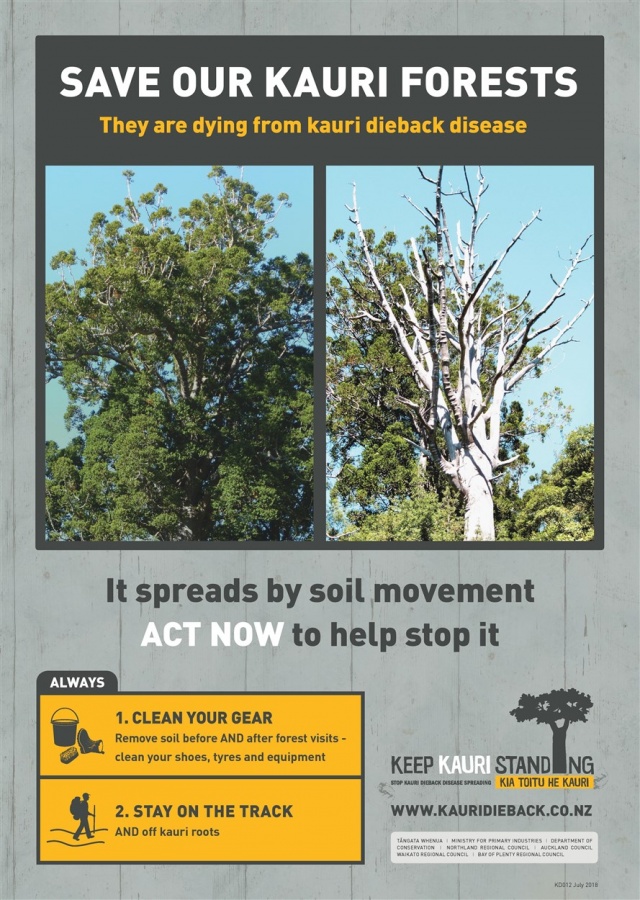 With a long weekend this weekend locals and visitors will be heading into the reserves and bush around the Coromandel to enjoy our GREAT outdoors. 
Vivienne McLean is hoping everyone who visits areas where kauri trees grow will take a few simple steps (away from kauri roots) to ensure they are not spreading kauri dieback to healthy trees. 
There is no cure for kauri dieback disease, and the disease kills most if not all the kauri it infects. It can be spread by just a pinhead of soil. 
Visiting the kauridieback.co.nz website before going anywhere near kauri and checking out the how to guides on the website is a good start. Knowing what to do to avoid spreading kauri dieback means we can help to do our bit to save kauri forests in New Zealand. https://www.kauridieback.co.nz/how-to-guides/
Listen to the interview with Vivienne to learn more.