Spreading the Kauri Dieback message to avoid spreading Kauri Dieback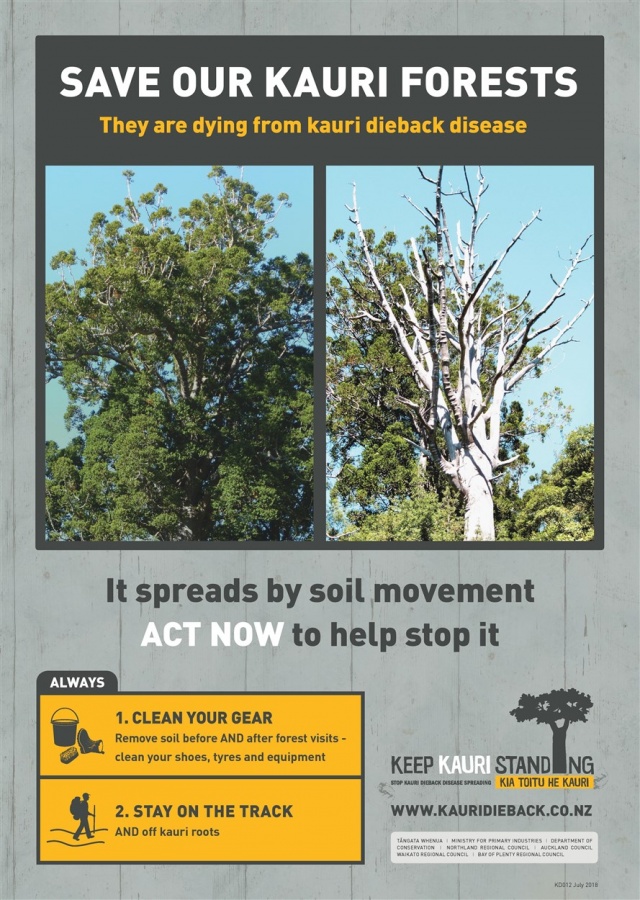 Vivienne McLeod, member of the Kauri 2000 Trust, spoke with Brian Gentil on Gold FM's Breakfast Show and discussed Kauri Dieback Disease which is killing our native trees. She explained how small these micro-organisms are and how they affect Kauri and that there's no known cure. 
The campaign has been well received and now it's important new visitors and locals know and remember how to stop the spread, and what they need to do to help. 
Vivienne also mentioned the website kauridieback.co.nz and recommended it as a good place to learn more and understand how serious the situation is.
Come clean to the Coromandel is the catch phrase … have a listen to the full interview on our podcast by clicking the link.