Thames Coromandel Nominations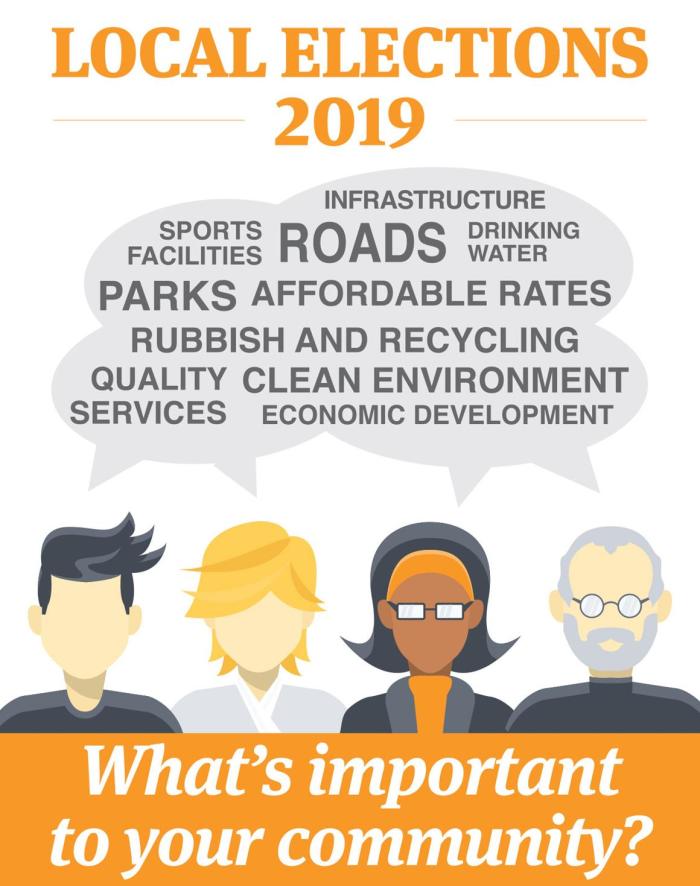 Nominations have now closed for the local elections and the Thames Coromandel has a big field of candidates for the available positions of Mayor, eight Councillors and 20 Community Board members.
This list is interim - as TCDC may still get more candidates as paperwork filed today is checked over; and it's possible some candidates may be struck off if their nomination paperwork is found to be invalid.
Candidates will be confirmed next week, Friday 23 August.
Voting packs will be posted to all registered voters from 20 September and electors will have until noon on 12 October to either post or hand deliver their votes.
Candidates:
Mayoral Candidates
Sandra Goudie
Len Salt
Ben Parsons
Councillor Candidates
Coromandel-Colville WARD (One councillor will be elected from this ward)
John Morrissey
Neville Cameron
Tony Brljevich
Mercury Bay WARD (Two councillors will be elected from this ward)
Tony Fox
Murray McLean
Debbie Farrell
Augusta (Gus) Macassey-Pickard
South Eastern WARD (Two councillors will be elected from this ward)
Dave Ryan
Terry Walker
Ken Coulam
Gary Gotlieb
Jan Bartley
Thames WARD (Three councillors will be elected from this ward)
Rex Simpson
Murray Wakelin 
Sally Christie
Robyn Sinclair 
Alison Choppin
Martin Rodley
Community Board Candidates
Coromandel-Colville COMMUNITY BOARD (Four community board members will be elected from this ward)
Peter Pritchard
Jan Autumn
Jean Ashby
Pamela Grealey
David Foreman
Kim Brett
Mercury Bay COMMUNITY BOARD (Four community board members will be elected form this ward)
Rekha Giri-Percival
Bill McLean
Leanne Petersen
Gilbert Bannan
Debbie Farrell
Graeme Matthews
Deli Connell
David Harvey
Leanne Quest
Jeremy Lomas
Tairua-Pauanui COMMUNITY BOARD (Four community board members will be elected from this ward)
Warwick Brooks
Barry Swindles
Anne Stewart Ball
Chris New
Thames COMMUNITY BOARD (Four community board members will be elected from this ward)
Michael Brewerton 
Strat Peters 
Sheryll Fitzpatrick
Peter Revell
Cherie Staples
Whangamata COMMUNITY BOARD (Four community board members will be elected from this ward)
Dave Ryan
Gaye Barton
Graeme Smith
Helen McCabe
Ken Coulam
Kay Baker
Evelyn Adams
Tamzin Letele