Thumbs Up for Coromandel Rescue Service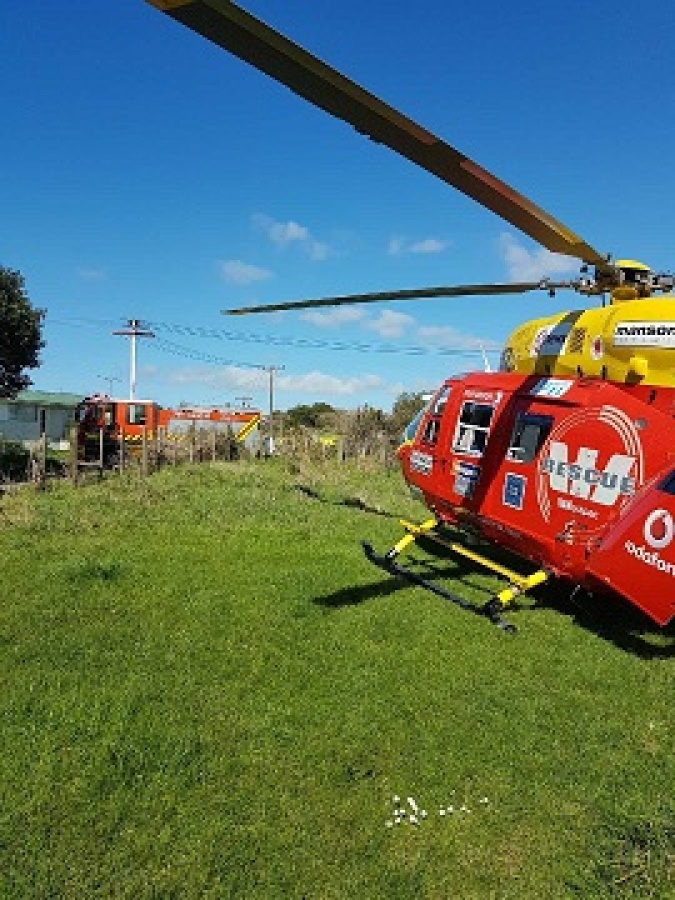 Thumbs up to the rescue helicopter for its great service to the people of the Coromandel and beyond. 
Whitianga based crew assisted a local female patient in her 60's suffering a medical complaint at about 9 pm last night. 
She was transported to the Whitianga base by ambulance and then flown to Auckland City Hospital in a critical condition.
Donations are the life line for the rescue service with operational costs running at approximately $6,000.00 per hour for each helicopter whilst on a mission.
Anyone wishing to make a donation, bequest or who wishes to become a friend can visit coromandelrescue.org.nz for details and contact info.
CRHT, The Coromandel Rescue Helicopter Trust, is the charitable trust that owns and has entered into a Memorandum of Understanding with the Auckland Rescue Helicopter Trust who operates the Whitianga based Westpac Rescue Helicopters on behalf of the Coromandel region communities.
The Westpac Rescue Helicopter rescue service is always on-call - that's 24 hours a day, 7 days a week, 365 days a year – and is provided free-of-charge to those that require its specialist services.