Top Marks Waikino School!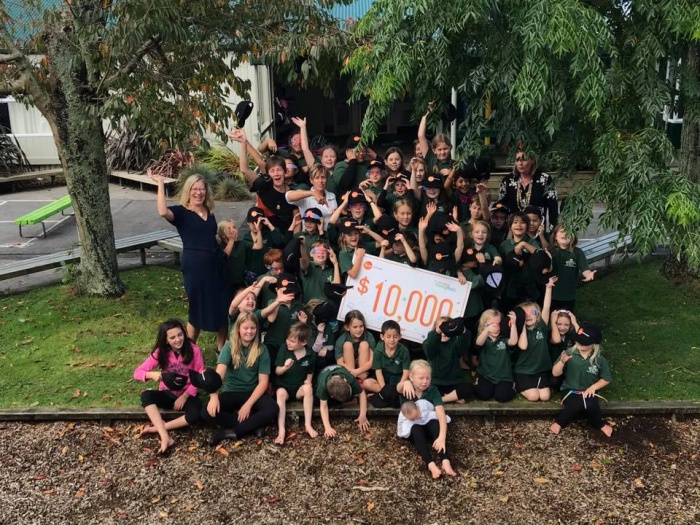 Good on you Waikino School! And a big thumbs up to everyone who voted to help this vibrant local school of 53 students make third place in a nationwide Genesis School-gen 'Energising Young Minds' competition. To support the launch of its new website, School-gen ran an Energising Young Minds competition with $50,000 worth of prizes up for grabs.
The cash prizes came from Genesis and its customers and the idea was for schools to use the funding to purchase equipment to help them teach science, technology, engineering and maths.
All people had to do was nominate their favourite school to give it a chance to make the top five in the competition. To make sure bigger schools didn't have an unfair advantage, the number of votes a school received were divided by the school role. This is where the parents, friends, and community supporters of Waikino School, Waihi and even families from around the world made all the difference by voting.
685 schools entered the competition and after nearly two months of collecting votes and support from their local communities, the top five finalists (based on normalised voting),which included Waikino School, were announced earlier in April.
Waikino School and the other finalists were then asked to provide information about their need, passion and potential for teaching science, technology, engineering and maths (STEM).
Voting closed on April 2 when a judging pane, who based their decision on how the schools were going to use the funds to energise their students minds in the areas of science, technology, engineering and maths got busy to award the top 3 cash prizes.
Listen in to hear Waikino School Principal speaking with Brian Gentil about the great effort put in by the school students, their family, friends, and communities near and far to win $10,000.