Trig Road Tomo Update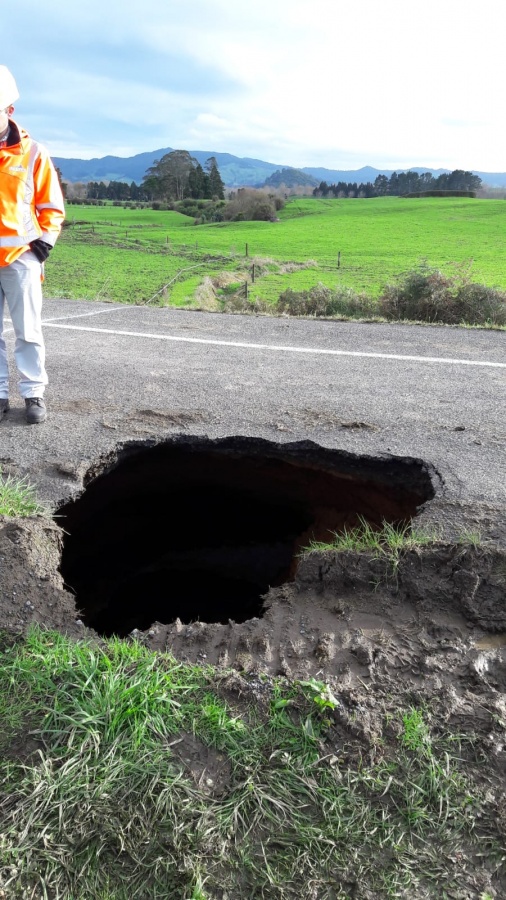 Trig Road South, Waihi, will remain closed near the intersection with Mathers Road for several days due to a large tomo which caved in underneath the road last night, leaving a hole approximately 1.8m wide at the surface and extending 4m - 5m deep under the road.
The tomo was discovered by a local contractor transporting farm machinery. The area was immediately coned off and manned by locals until Council staff arrived to officially close the road and safely secure the site.
Investigations are now underway to determine the cause of the collapse and plan remedial work.
Hauraki District Council's Engineering Services Manager said, " A series of tomos have been found on both sides of the road, as well as the one beneath it.
Work is continuing to determine the direction and extent of the underground flow of water and a bigger culvert will be installed and realigned over the next few days to prevent a recurrence of the problem."
The road is often used as a shortcut between Tauranga and Whiritoa but is unlikely to be reopened this week.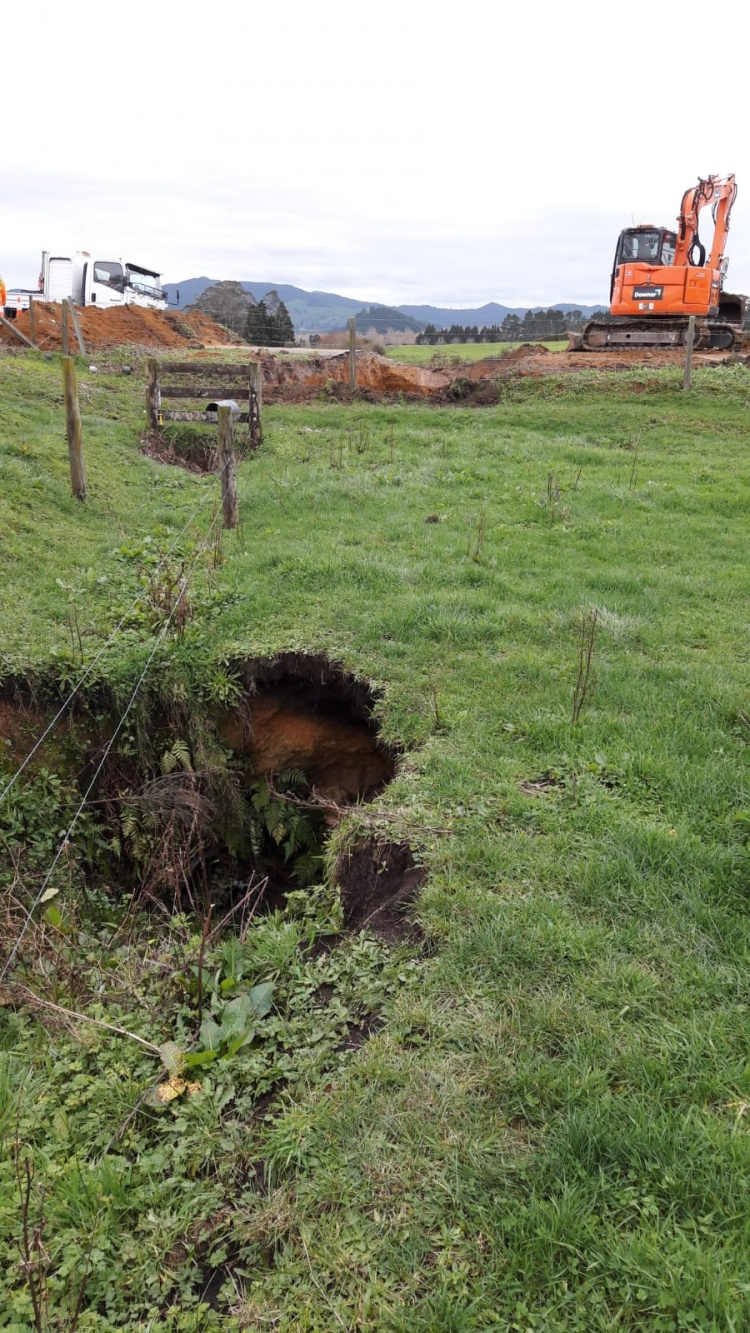 Photos: Hauraki District Council
The hole in the road this morning (the person in the photo is safely positioned)
Upstream tomo
Excavation across the road