Waihi Beach RSA team bowls into quarter finals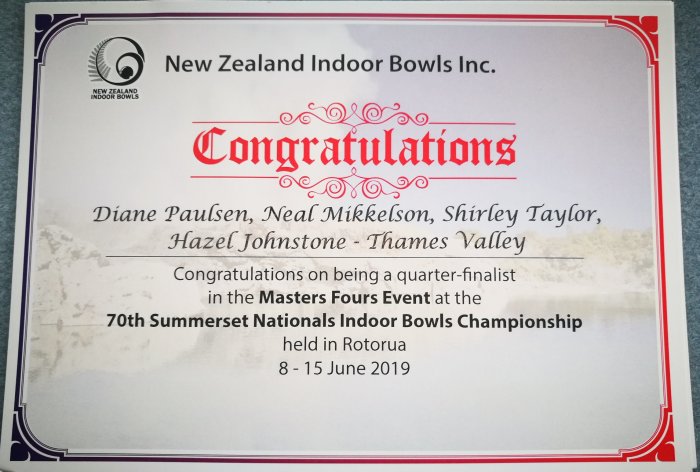 Congratulations to the team of 4 players from the Waihi Beach RSA Indoor Bowls Club who competed in the NZ Nationals Tournament, reaching the quarter finals last week.
Teams from all over NZ competed in the tournament held from the 8-15 June in the Events Centre, Government Gardens, Rotorua. 
Diane Paulsen, Neal Mikkelsen, Shirley Taylor & Hazel Johnstone qualified in the Masters Fours event winning 4 out of 4 one hour games. 
The following day they competed against the other qualifiers, and were one of the two teams to reach the quarter finals. 
An amazing effort from this local club.