Waihi College has got talent and you can enjoy it tomorrow night!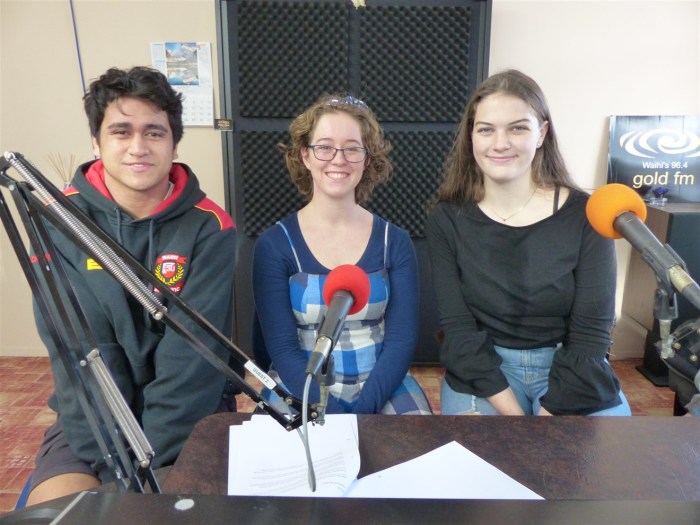 Senior Waihi College students Mahonri, India and Georgia, who are involved in the Waihi College Talent Quest tomorrow evening, called into the Gold FM studio for a chat with Brian Gentil. 
The doors at the Waihi College Hall open at 6 pm tomorrow night.
Mahonri will be your MC for the night and India and Georgia will be performing in the cheer leaders team.
A $2 gold coin is all it takes to enjoy the family friendly show which is open to the public. Everyone is invited.
Listen into the interview to find out more about the Waihi College Talent Quest.