Waihi Judo Hosts Fun Day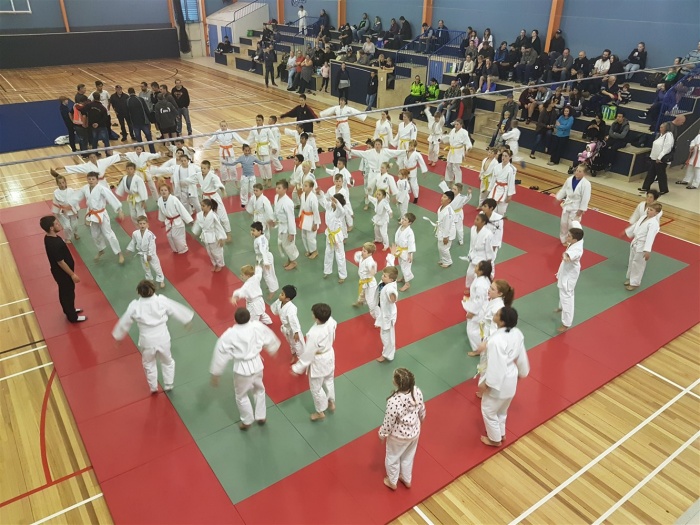 The Waihi Judo Fun Day hosted by Waihi Judo and led by instructor Leander Huiarangi happened last Sunday 13 May 2018 at Waihi Events Centre. 
Leander took over the club from former instructor Peter Grant who retired from coaching in 2016. The club currently has about 15 youth enrolled and is steadily growing. The members are a 50/50 split of boys and girls ranging from 5 - 13 years of age.
Several Judo clubs from all over the Waikato and Bay of Plenty attended Waihi Judo's Fun Day where over 60 youth competed representing their clubs. 
Waihi Judo club members did well against the other clubs winning medals across most categories.
Since the event there has been significant interest with several new youths already attending a training night.
The Waihi Judo Club currently meets for training on Mondays and Thursdays from 5:30 to 6:30 pm on the mezzanine floor at the Waihi Events Centre.
Judo is a family oriented, fun and safe sport. Developing self-awareness, confidence & respect for all, with games & challenges through a martial arts perspective. They throw people too!
Anyone interested in trying Judo can contact Instructor Leander Huiarangi on 021 02483857, or email: [email protected] or head along to a training session and have a go.