Waihi locals achieve great results at National Waka Ama Sprints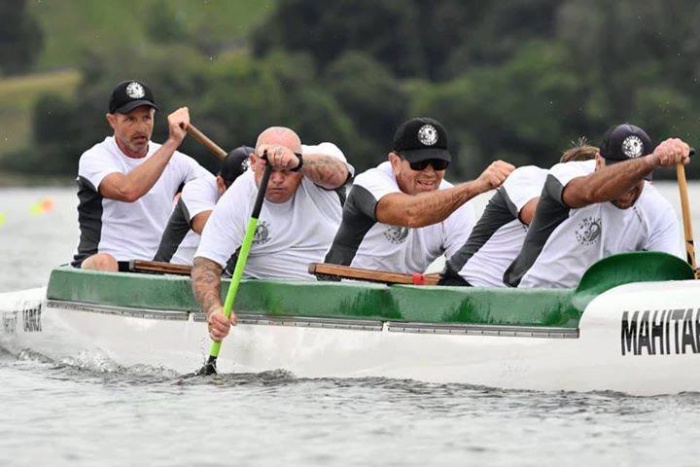 Waka Ama is a sport gaining in popularity with participating numbers growing across the country, including Waihi.
Lake Karapiro was the venue for the New Zealand Waka Ama Sprint Nationals over the week of Monday 14th to Saturday 19th January 2019 where a bunch of Waihi locals and ex-Waihi paddlers entered in different teams for different clubs in New Zealand. 
Locals Andrea Hill, Emily Kay and Hannah Harwood, who paddle for Hoe Aroha club out of Pilot Bay at Mount Maunganui, entered along with their team into the Premier Women's Division where they competed in their first national's competition. All three ladies were excited at achieving their personal goals and said they walked away with great insight and drive into what it takes to reach the top of the Premier Division.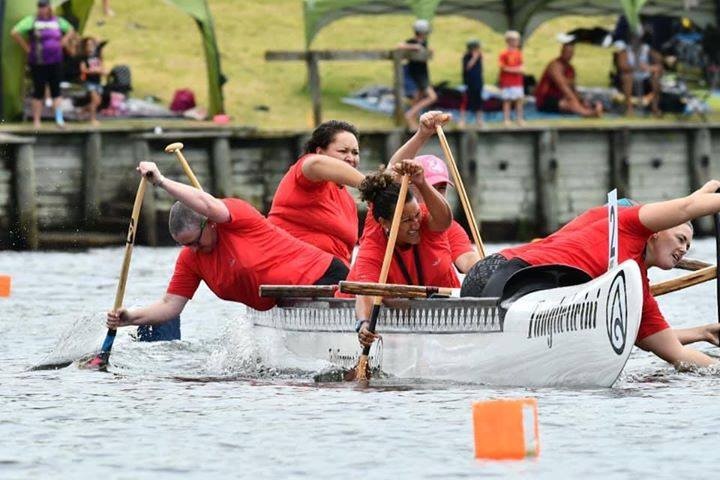 Waihi's Mike Hill was asked by Tony Parker, formerly of Waihi, to join the Waiheke Island Masters team so spent a lot of time training in the local waters at Bowentown and up the coast to Homunga due to being too far away from Waiheke Island to train with the full team. The Waiheke team had raced together once before at the Auckland Regional's where they made the finals, only to flip their waka in all the excitement. One week before the National Sprint champs Mike made the trip to Waiheke Island to train for a day with the team which was still incomplete with one other member unable to make training that day.
Expectations were measured considering none of the team had ever paddled in sprint races before. The potential was surpassed for the Waiheke Masters team as they progressed through to the semi-finals in both races they entered (1000m with turns and the 500m), achieving new goals to make the finals. The Waiheke Masters team pulled off entry into both finals races and finished 6th in New Zealand for the 1000m turns race and 10th for the 500m race. 
With expectations exceeded in the first year of entering the New Zealand Waka Ama Sprint Nationals, the Waihi locals have open minds to learning what the possibilities for the future could be with more training.
The love for Waka Ama and paddling for Andrea, Emily, Hannah, and Mike is proven by the distance they are willing to travel to be in their respective teams. No chance to think too long about their achievements as they all prepare for Long Distance Nationals along with other races throughout New Zealand.
Photos: Mike Hill 2nd from the back, Tony Parker at the back
Andrea Hill hanging in a turn with Emily Kay in the pink hat and Hannah Harwood in the front.