Welcome to Waihi Yang!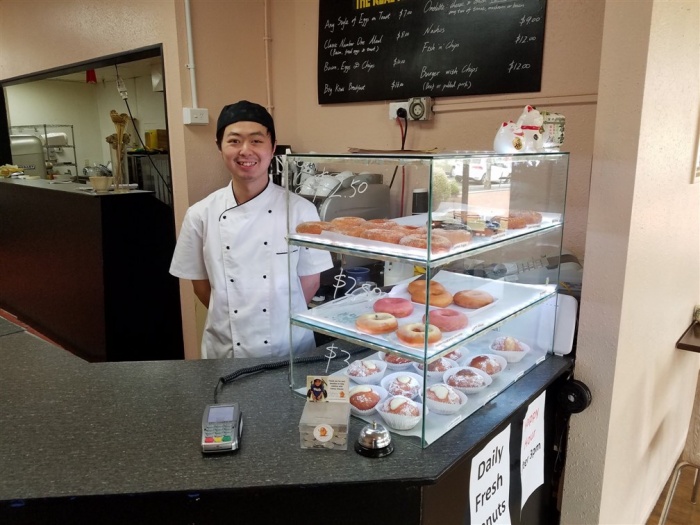 We're hearing great things about the food – "fresh, yummy, different, doughnuts to die for" are some of the comments about baker Yang Li's menu at Rosemont Bakery & Café.
Yang is up early Tuesday to Sunday preparing and baking a variety of tasty treats. He's open from 7 am until late afternoon with everything from Big Kiwi Breakfasts to giant pancakes, healthy salads and vegetarian wraps available.
Whether it's something light or something more substantial Yang will look after your appetite at Rosemont Café & Bakery – just by the pedestrian crossing on Rosemont Road, Waihi.
Yang is a very likable chap – so much so that one of his customers came up to Gold FM and bought an advertising package for Rosemont Bakery & Café because he likes Yang and his food so much.