Whitianga Rescue Helicopter proves its worth over weekend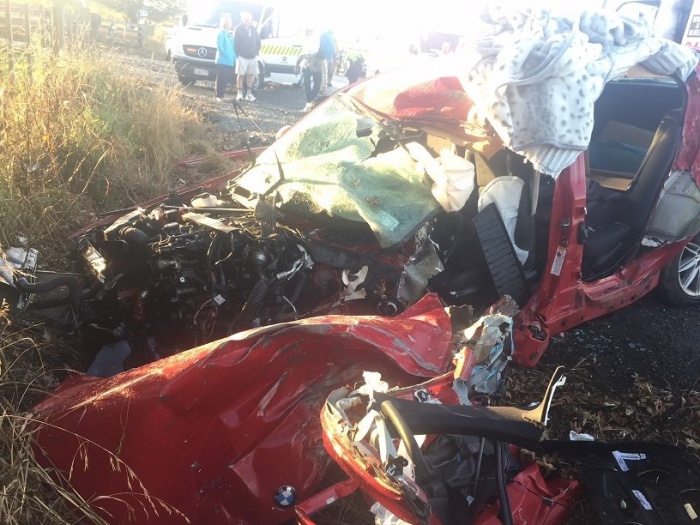 The Whitianga based crew flew five missions between Friday, April 20 and Sunday, April 22 starting on Friday with a flight to Coromandel Airport at 9.19 am to assist a male patient in his 80's suffering a medical complaint. He was flown to Waikato Hospital in a serious condition.
Later on Friday, the Whitianga crew was tasked to Onetangi, Waiheke Island - to assist a female patient in her 80's suffering a medical complaint. She was flown to Auckland City Hospital in a serious condition.
On Saturday, the Whitianga Rescue Helicopter was called at 4.27 pm to assist at a multiple vehicle (two cars and a truck) crash at Mangatarata. A male in his 40's and his two children (a boy and a girl) required treatment. All three were wearing seatbelts in the vehicle. The boy suffered suspected multiple injuries including a broken arm and was in a serious condition. The father and daughter suffered minor injuries (whiplash and seatbelt abrasions). All three family members were flown to Waikato Hospital.
Yesterday, Sunday, April 22 the Whitianga crew assisted with the search and rescue of four patients who went missing at the bottom of the Omanawa Falls. Westpac 1 crew were initially asked to assist three patients with a fourth patient still missing, however, crew were advised two patients had managed to walk out by themselves. The retrieval of the third patient, a woman in her 20's, by winch was challenging. The intensive care paramedic was winch inserted into the steep and narrow gorge from a height of approximately 200 feet. The patient was successfully retrieved. She was in shock and suffered mild hypothermia however air transportation to hospital wasn't required. Westpac 1 then refuelled at Tauranga Hospital and was retasked to continue searching for the fourth person. Crew were stood down shortly afterwards and returned to Whitianga base.
Last night at 7.39 pm the Whitianga crew assisted a patient suffering a medical complaint at Hot Water Beach.
Photos: AHRT - Mangatarata incident