Young girls from Waikino School are Everyday Heroes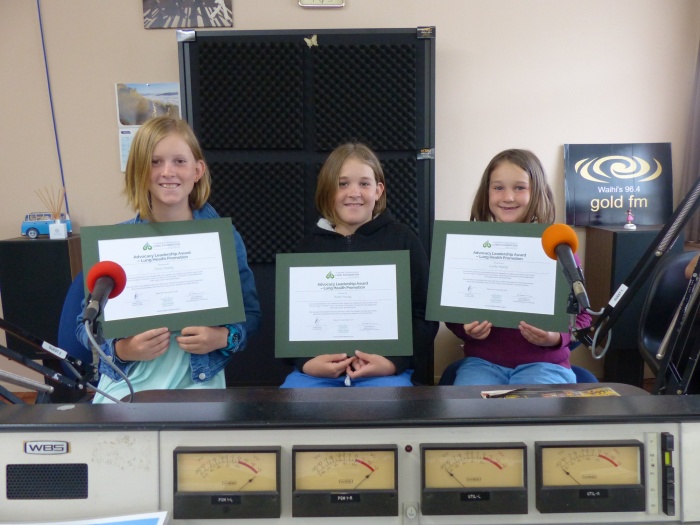 Three 'Young' girls from Waikino School received a special award at their school assembly yesterday. Zara, Asha and Lexie Young have been working hard to raise awareness about lung cancer and some of the misconceptions about it since their Uncle Dean was diagnosed with stage 4 lung cancer late last year which was a huge shock.
Dean has never smoked in his life and has been undergoing treatment since his diagnosis. Zara, Asha and Lexie decided to cut their ponytails off to donate them to have wigs made for cancer patients. Zara (aged 11) wrote a speech to present at the assembly the day they cut their hair off.
The three sisters also ran a hugely successful Everyday Hero page to raise money for the Lung Foundation. They raised $7801.05 and received an email from the CEO of the Lung Foundation (Phillip Hope) telling them their page raised the most money and had the most donations of any Everyday Hero page.
Phillip Hope travelled to Waikino School yesterday to personally present each of the girls with an award for their outstanding effort.
Brian Gentil spoke to Zara, Asha and Lexie Young in the Gold FM studio this morning. Listen in to our podcast to hear what the girls had to say. To find out more about the Lung Foundation New Zealand visit their website www.lungfoundation.org.nz