Everybody Rolls with Boom! Boom! Deluxe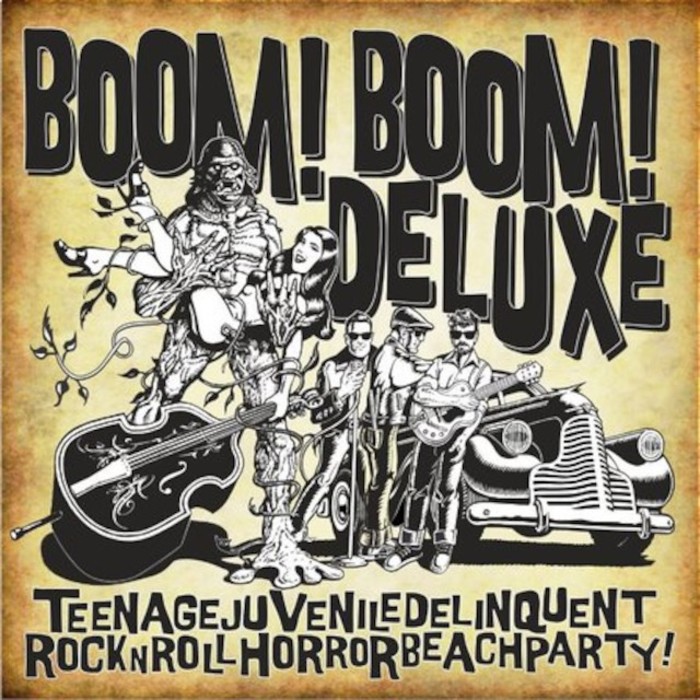 Brian Gentil had the pleasure of waking up D D (Duncan David) from Boom! Boom! Deluxe to have a chat about D D's band and music in the Gold FM Breakfast Show. 
Boom! Boom! Deluxe is a Kiwi Rock N Roll Rockabilly band (with two exclamations marks!)that plays hand clapping, foot stamping music and puts on a fantastic performance to watch as well. 
Brian found out how they got together, who's in the band and what style of music Boom! Boom! Deluxe play. He also featured one of their songs, 'Everybody Rolls", and asked D D what the meaning behind the song was. 
Check out their new album "Teenage Juvenile Delinquint Rock N Roll Horror Beach Party!" 13 tracks of get up and dance RockaBilly.
Have a listen to the interview and song by clicking on our podcast link.