Gary Harvey performs @ Waikino Hotel tonight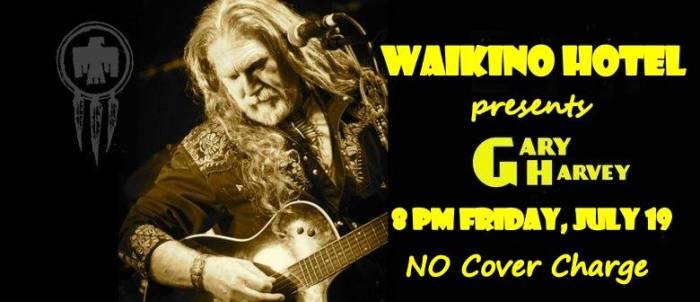 Gary Harvey is an iconic New Zealand musician who's been around the scene for decades.
He's performing at the Waikino Hotel tonight, and Brian Gentil caught up with him to talk about his career and what he's currently working on.
Gary turned Supertramp down when he was offered to join them, and Brian asked why he made that decision.
They also talked about the show tonight, what he's likely to perform as he works on a new album, and what else he's up to.
There is no cover charge to enjoy Gary Harvey at the Waikino Hotel tonight and the restaurant will be open late serving up tasty favourites for dinner and bar snacks.
Click our podcast link to hear the interview and Gary performing 'Outlaw', a track he wrote.