Graham Candy's 'Plan A' Is Sweet!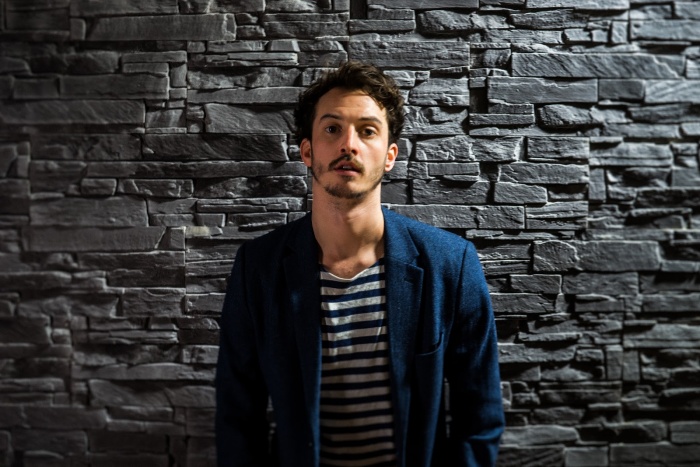 Based in Berlin, Graham Candy was born & raised in Auckland, where he attended Rangitoto College and participated in the Play It Strange songwriting competition claiming 7th place in 2008.
After being spotted by a Berlin-based record company executive while playing an acoustic gig at the Portland Public House in Kingsland, Auckland Graham relocated to Germany, where he was signed by BMG & Crazy Planet Records.
Graham Candy had no idea what awaited him when he boarded his Berlin-bound flight, leaving New Zealand behind him. The boy who skipped classes in school to play guitar and learn chords from his friends, wouldn't have known that he would be chasing his dream as a man eleven time zones away.
It's been almost two years since the 25-year-old musician was in Kreuzberg's Riverside Studios recording "She Moves". The song with Alle Farben reached gold status in Germany selling over 170,000 copies. Charting all around Europe, the track's success saw him performing to 2000-strong crowds, just months after playing acoustic gigs in tiny Auckland bars.
Now, fresh off the back of his Glastonbury appearance, Graham is ready to deliver his own music to the world…his first official single: 'Back Into It'. Mixing his striking vocals, with a Gnarls Barkley-style groove, the track is unlike anything coming out of NZ right now.
The track was produced by Kenneth Harris, lead guitarist of Panic! At The Disco.
With a truly unique voice, Universal Music New Zealand says Graham is an incredible songwriter and our next musical export, already making waves internationally.
Graham Candy is back in NZ this September to promote his debut single, and the release of his first album.
Candy's debut album Plan A has been in work since he first stepped into Germany to create a colourful portrayal of his diverse music style and his intimate catchy lyrics. The album was recorded with producer team Feeling Valencia, who also penned his critically acclaimed EP, Holding Up Balloons. A lifetime in the making, Plan A is a 12 track journey through a beautiful mind.
'Plan A' – is set for NZ release in late 2016, and even features an appearance from Rangitoto College's choir who recorded vocals for the record in Berlin!