Liam Finn Wrestles with Dad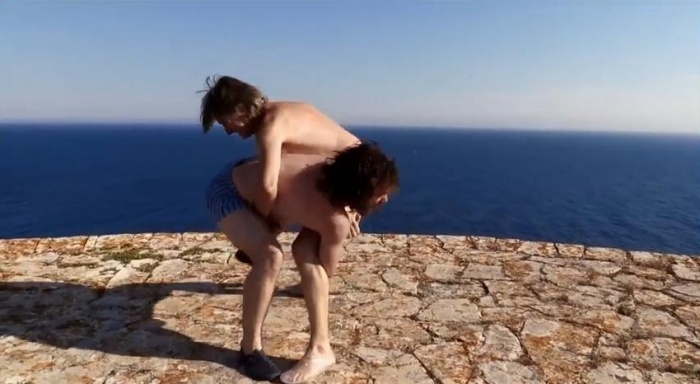 Liam Finn has released an hilarious new video of him and his dad Neil Finn wrestling in their undies.
The video is for the track, 'Wrestling with Dad' which is on The Nihilist, an album the younger Finn released last year.
The video was shot by Liam's younger brother Elroy and shows his famous dad and brother fighting, biting, wrestling, pushing and pretend pashing at a Greek beach.
Check it out – if you dare!
No Flash Player on your phone or tablet? Click here for an alternative.