R.I.P David Bowie
The ever elegant Thin White Duke took his leave of this mortal coil surrounded by loving family and his death has come as a complete surprise to the rest of the world.
David Bowie released his last album, 'Black Star' on his 69th birthday, just two days before his death.
Reviewers the world over had been busy dissecting, inspecting and marvelling at the legendary artists' genius to surprise, bewilder and reinvent since the album was released. 
His death from cancer, which he battled privately for 18 months, will illuminate their understanding of his parting gift to fans now that they know what he knew. 
The mournful single Lazarus opens with the lyrics "Look up here, I'm in heaven, I've got scars that can't be seen." David Bowie seems to be narrating from beyond the grave in Lazaraus, begging the question, was he creating, singing and videoing his own epitaph?
The tributes are flowing along with the tears for the King of Cool - David Jones, Ziggy Stardust, Major Tom, The Thin White Duke, Aladdin Sane, Jareth the Goblin King, Starman … 
David posed for his last photo shoot with his longtime photographer Jimmy King on his 69th birthday, the day 'Black Star' was released and just two days before he took his final journey.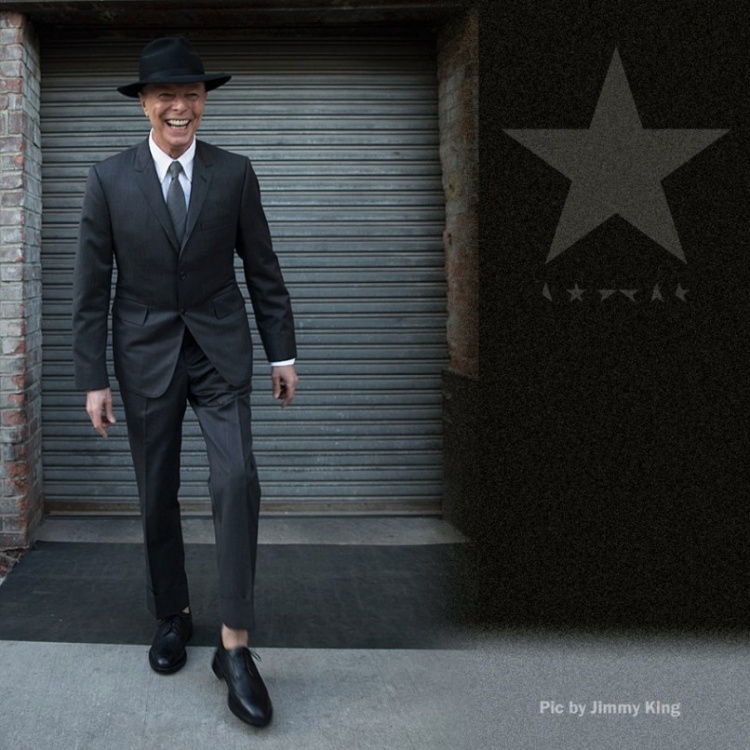 A quote from the master of reinvention.
"I don't know where I'm going from here, but I promise it won't be boring."
David Bowie 1947 - 2016
Photos: Jimmy King