Comedy Store NZ presents...Kevin Tate & Keith Nelson
Note: This information is from a PAST event.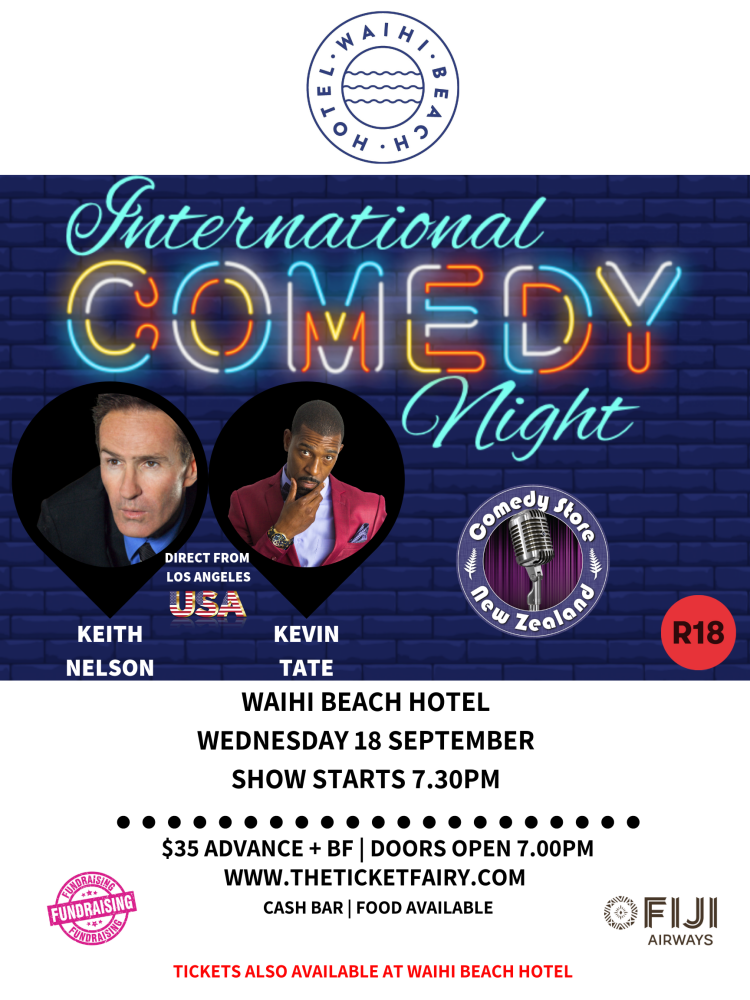 Location: Waihi Beach Hotel
Time: 7 pm
Cost: $35
Get ready to laugh out loud at the Waihi Beach Hotel on Wednesday, September 18. 
The Comedy Store New Zealand presents two of America's comics on the rise - Kevin Tate and Keith Nelson for one night only.
R18 - Doors open at 7 pm. 
Tickets available from Waihi Beach Hotel or www.ticketfairy.com/
Contact: Waihi Beach Hotel