GO Waihi Christmas Parade
Note: This information is from a PAST event.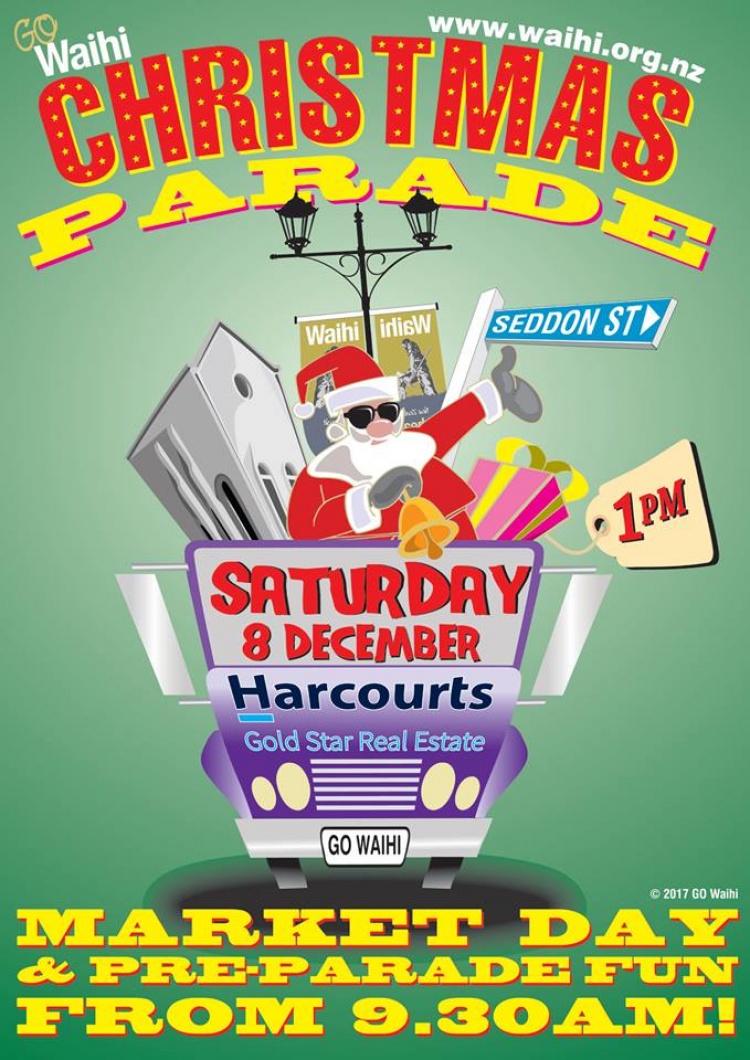 Location: Seddon Street, Waihi
Time: 1 pm
Cost: FREE
Build a Float and Join the Go Waihi Christmas Parade 2018 with Harcourts Gold Star Real Estate.
Uh Oh!... Where has the year gone? Christmas is coming and the jolly man in the red suit is booked to make a guest appearance, fly in and climb aboard the Waihi Lion's Christmas float in Waihi on Saturday, December the 8th.
You're invited too! It's time to start thinking about and creating a Christmas float for your community group, school, early childhood education centre, society or business because everyone is welcome to join the parade.
Walking floats are permitted too!
Will the Waihi Volunteer Fire Service drop their pants and parade in their long johns squirting water hoses from the back of their ancient fire engine this year?
Join the Christmas festivities! Entry forms are available now at the Hauraki District Council Office at Waihi Library, Harcourts Real Estate and Gold FM or download registration forms here and information and safety rules here
Contact: Email [email protected] or phone 07 863 3030