Go Waihi! Trolley Derby Hits the Streets October 07
Note: This information is from a PAST event.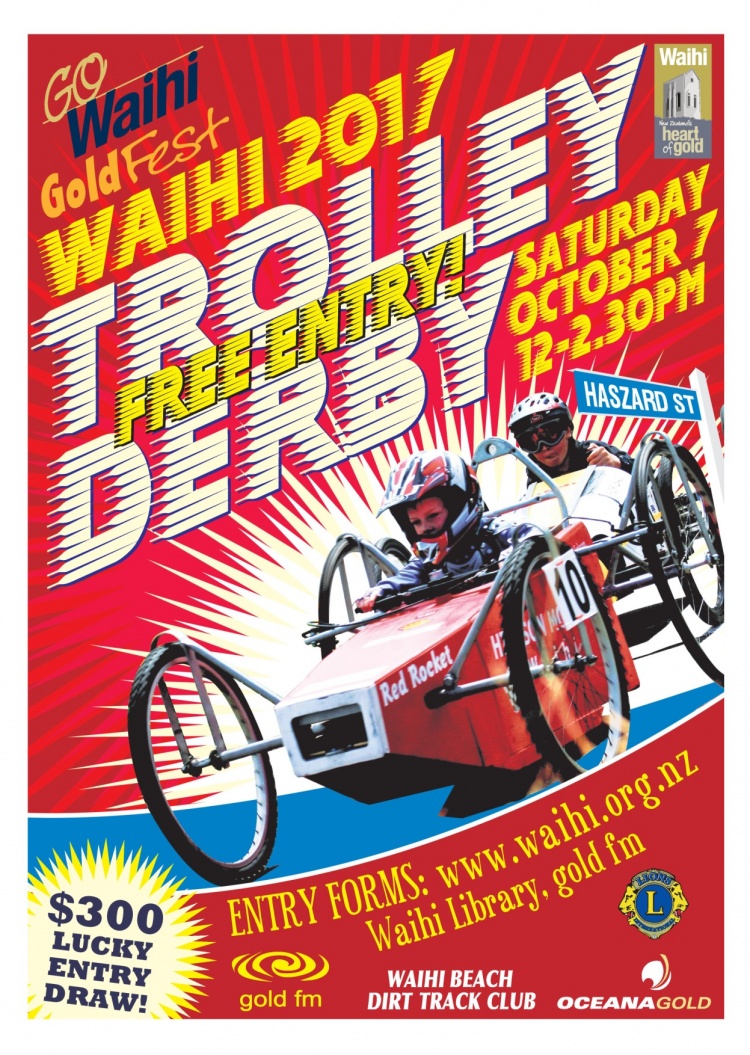 Location: Haszard Street Hill
Time: 12 pm
Cost: Free entry
It's time to get your dream team together, build your speed machine and experience the thrill of the Haszard Street Hill for the Go Waihi Trolley Derby during GoldFest on Saturday, October 07. 
Enjoy the Market Day in the morning then celebrate the completion of your trolley project with races to see who's built the fastest trolley, the funniest trolley, the most creative trolley ... and be in with a chance to win some great prizes, including the lucky $300 entrant draw. Your trolley could win $300 just for being entered!
Open to any age group. Be creative with your trolley design. You could even make it a complete package by dressing in a coordinated costume. 
Starters flag waves at 12 pm.
Pick up your entry now from the Council office, at the library building on Rosemont Road, Gold FM or download one from www.waihi.org.nz or here: Trolley Derby Entry Form
Anyone wanting to apply for a stall can download the Market Stall application here.
Contact: Brian Gentil Go Waihi 07 873 3030 - email: [email protected]