Gold FM Drag Race
Note: This information is from a PAST event.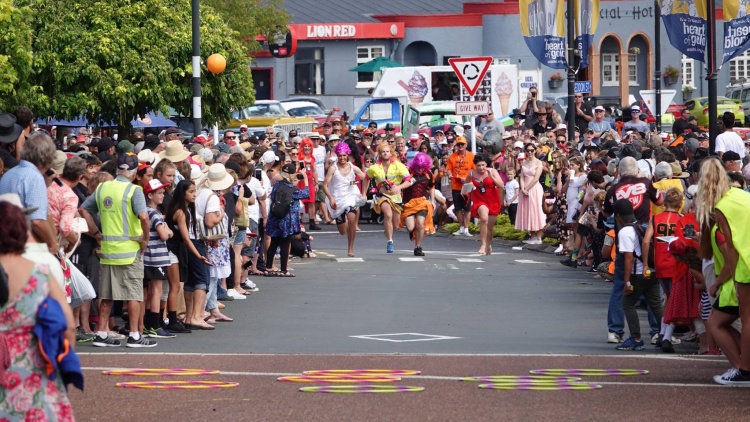 Location: Seddon Street, Waihi
Time: 12.30 pm
Cost: Free
It's the day when having a run in your pantyhose takes on a whole new meaning. Come on boys - get out of the closet and get ready for the GOLD FM Drag Race; one of the highlights of the WAIHI WARM UP PARTY for BEACH HOP.
Get a team of 3 together and get set to wow the crowds, surprise your friends and shock your mother on Wednesday the 27th of March.
There are prizes for the fastest and slowest team, the biggest hair-do's, the most outrageous outfits, the longest… and other fun categories.
Bring your favourite handbag, for the handbag relay and don't worry about how big your bum looks in your outfit, just get out there and show us what cha got!
Contact: Gold FM - 07 863 9644 - email [email protected]