Nambassa Revisited
Note: This information is from a PAST event.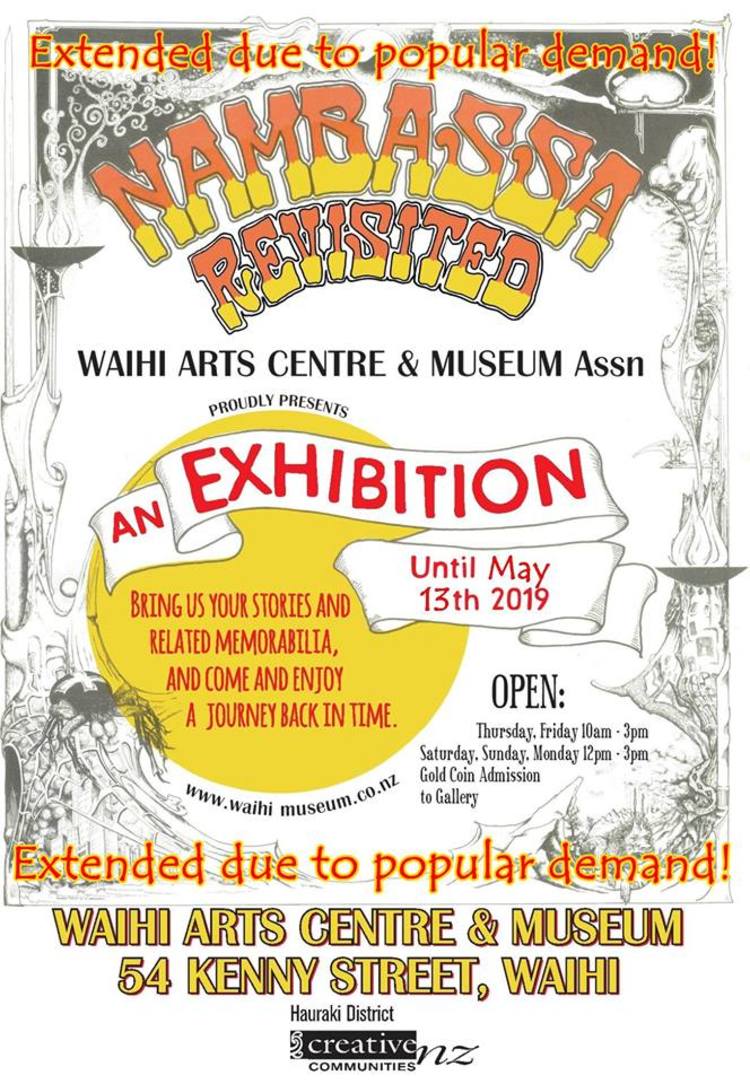 Location: Waihi Arts Centre & Museum
Time: See opening times below
Cost: Gold coin donation
Due to popular demand Nambassa Revisited - 40 Years On - the Waihi Arts Centre & Museum exhibition has been extended until May the 13th, with support from Hauraki District Creative Communities NZ.
Forty years ago, January 1979, the Nambassa festival attracted more than 75,000 people to Phil and Pat Hulses' 400 acre farm in Golden Valley, north of Waihi.
The exhibition features memorabilia and memories from what became the world's largest arts, culture and music festival.
Were you there? Have you got any memories or memorabilia you can share?
Contact the Waihi Arts Centre & Museum 07 863 8386 email [email protected] or Doreen - 07 863 8774 if you can help out with exhibits or stories for the Nambassa Revisited Exhibition.
Exhibition hours: Thursday & Friday 10 am - 3 pm
Saturday, Sunday, Monday - 12 pm - 3 pm
Contact: See contact details above