New Zealand Blood Service - Every Drop Counts Waihi
Note: This information is from a PAST event.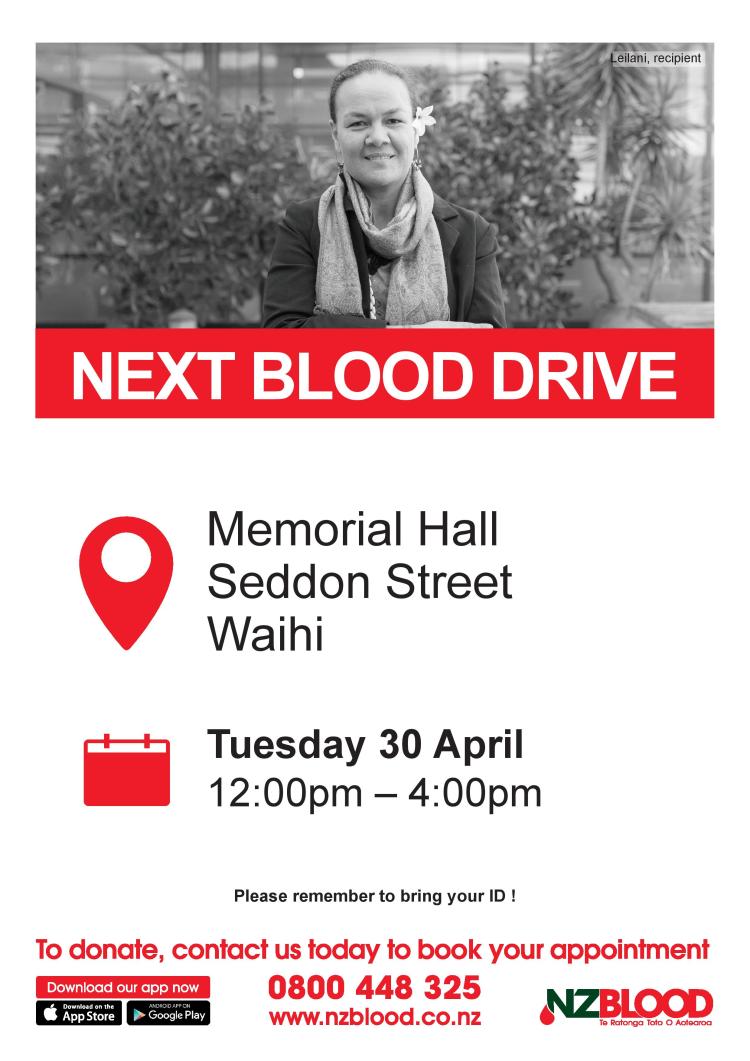 Location: Waihi Memorial Hall
Time: 12 noon - 4 pm
Cost: FREE
The New Zealand Blood Service needs blood donors – will you lend an arm when they visit Waihi?
Whether you're a new donor or haven't donated in some time please support the New Zealand Blood Service and roll up your sleeve when they visit the Waihi Memorial Hall on Tuesday, April 30 between 12 noon and 4 pm.
Phone 0800 GIVE BLOOD - that's 0800 448 325 to make an appointment or call in and roll up your sleeve.
One blood donation can save the lives of up to three people. Every drop counts!
Please remember your ID.
Contact: NZ Blood Service 0800 GIVE BLOOD - 0800 448 325