Parry Palms Development - Open Day
Note: This information is from a PAST event.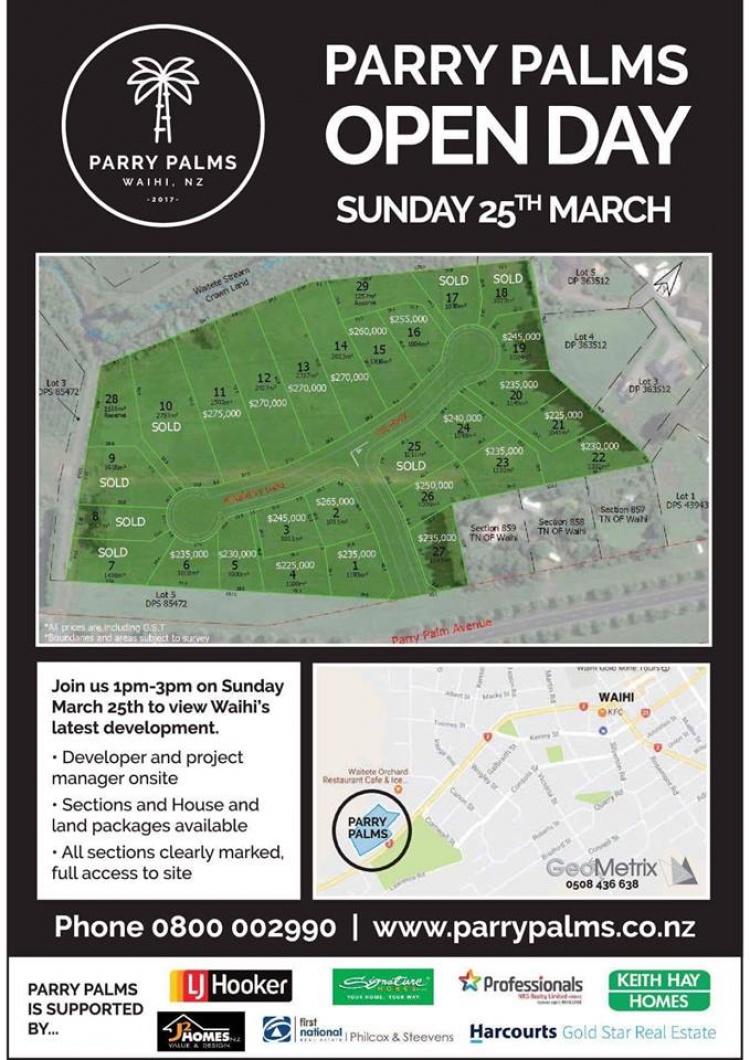 Location: Parry Palms Avenue - opposite the Waihi A & P Showgrounds
Time: 1 pm - 3 pm
Cost: Free
Parry Palms Development - Waihi's newest residential subdivision, opposite the A & P Show grounds, has an Open Day on Sunday, March the 25th.
Sections and land and house packages are available and ideal for building your dream home.
The developer, project manager, marketing manager and your local real estate agents and housing companies will all be on site from 1 pm to 3 pm to show you around and answer any questions. 
With a range of section sizes, Parry Palms Development offers premium living on the outskirts of Waihi, just 10 minutes from the beach and the Karangahake Gorge.
Visit the Parry Palms Development Open Day opposite the A & P Show grounds between 1 and 3 pm on Sunday, the 25th and see www.parrypalms.co.nz online for more details.
Contact: see www.parrypalms.co.nz