Enter Arty Bra Show 2017 and 'support' St John Waihi
Note: This information is from a PAST event.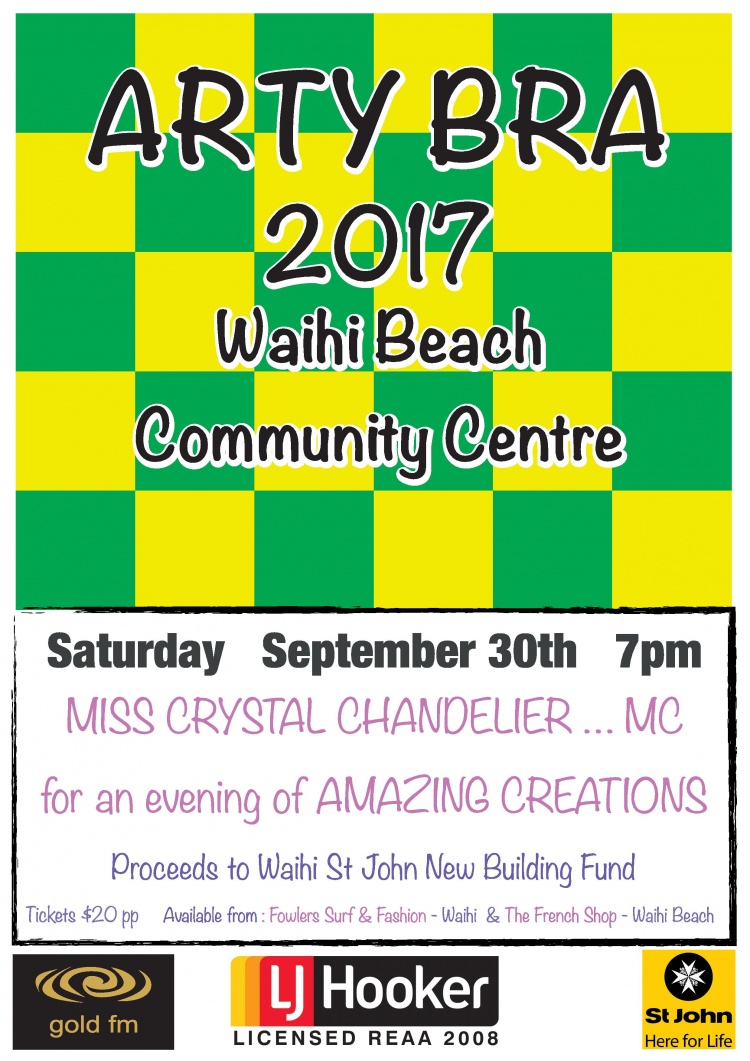 Location: Waihi Beach Community Centre
Time: 7 pm
Cost: Entry per bra - $12
Underwear will become outerwear and bras will become works of art at the St John Waihi Arty Bra Show this year.
The popular fashion-art show is back at the Waihi Beach Community Centre on Saturday, September 30 - so you have plenty of time to enter your bra-zen creation and raise funds for St John Waihi's new building fund.
It's always fun to see who straps on a bizarre brassiere and thrusts out their chest to titillate the audience.
There are 4 categories to get your creative juices flowing and you can enter as many categories as you like. You will need to fill out  ONE ENTRY FORM PER BRA 
Entry fee of $12.00 per bra applies.
Entries close September 1st
On the evening your bra will either be modelled by a local male or displayed. You may supply your own model but please note: This is a male model only event! Your model needs to be available at the hall from 1.30pm on the show day for rehearsals.
To enter you may use bras of any size or colour as a base and glue, stitch or attach objects onto them. Otherwise you are welcome to make your bra base from scratch.
Categories:
Avant-Garde - Anything goes!
Mountain to Sea - Focus on flora / fauna / history / geology / whatever …….
 Op Shop Upcycle - Use items purchased from an Op Shop to create or enhance your creation
[Proof of purchase required for Op Shop items. Attach to Entry Form]
 St John - Portray any of the services provided by St John
 Entry forms are available here and at the St John Op Shop on Silverton Road.
Contact: Jo Moriarty: 021 066 3646