Waihi Drama Society presents Bugsy Malone
Note: This information is from a PAST event.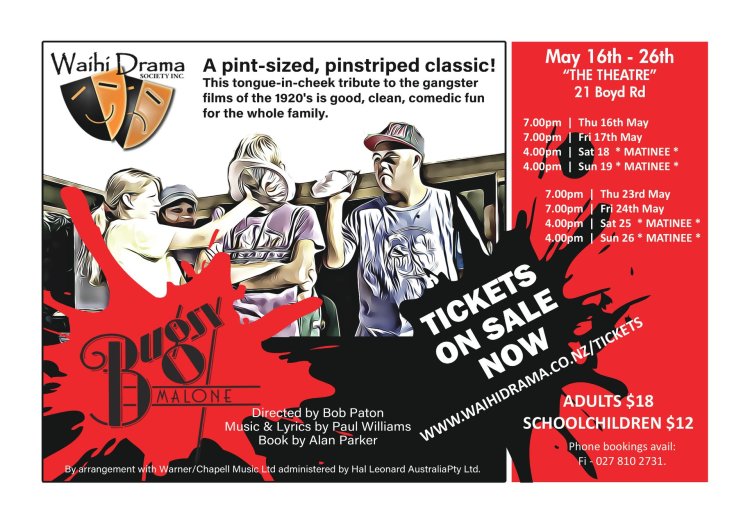 Location: Boyd Road Theatre
Time: 7 pm - Matinees - 4 pm
Cost: Children $12 - Adults $18
Imagine a gangster play, that's also a musical - no grown ups and lots of pie throwing splatter. 
Believe me there ain't never been a play like it.
It's got great songs, lovable characters and pint sized pinstriped action that'll prove this aint no ordinary kids story.
All you kids from 8 to 80 who like some good clean fun - you gotta get your tickets online now from www.waihidrama.co.nz
Bugsy Malone from the 16th to the 26th of May at the Boyd Road Theatre. 
Evening shows at 7 pm and weekend matinees at 4 pm.
Go now ... www.waihidrama.co.nz ... Bugsy Malone
Contact: Fi - 027 810 2731