Waihi Drama Society presents...The Pink Hammer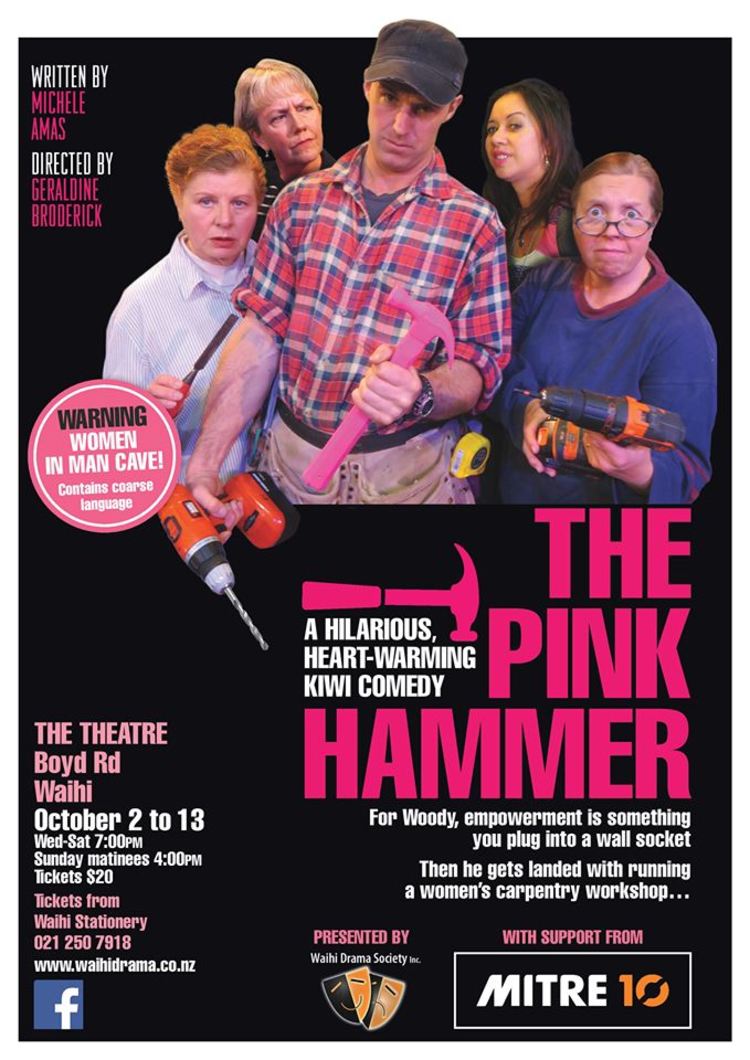 Location: Boyd Road Theatre
Time: Evening - 7 pm ... Matinee - 4 pm
Cost: $20
Waihi Drama Society invites you to exercise your laughing gear at 'The Pink Hammer' in the Boyd Road Theatre between the 2nd and the 13th of October.
Laugh 'til you cry at the hilarious antics of four women who turn up in a shed expecting a carpentry course from a pioneering, female furniture maker… but instead find Woody, an out-of-work  builder who's less than impressed to find four sheilas amongst his claw hammers. 
How will Woody react to four women in his man cave?
Find out between the 2nd and 13th of October and be in the draw to win a Mitre 10 spot prize - details at www.waihidramasociety.co.nz
Evening shows at 7 sharp and matinees at 4 pm
Tickets available at Waihi Stationery on Seddon Street
Waihi Drama Society proudly presents... 'The Pink Hammer', Kiwi comedy at its best - directed by Geraldine Broderick and supported by Mitre 10 and Gold FM.