Waihi Lions Good Food Revolution
Note: This information is from a PAST event.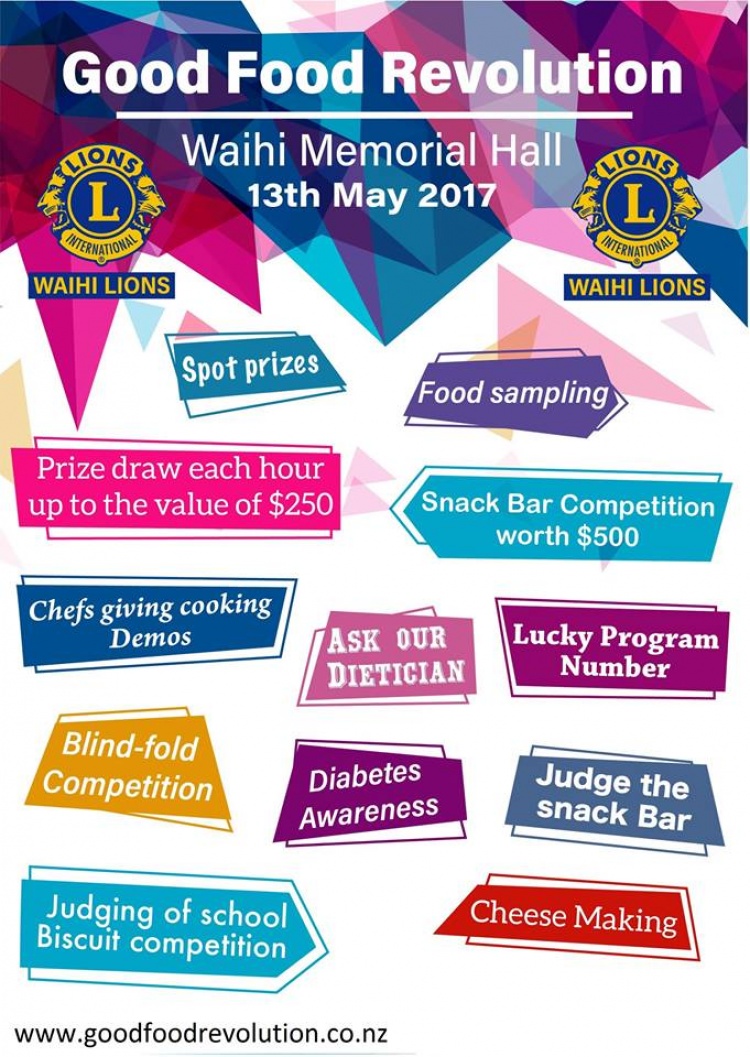 Location: Waihi Memorial Hall
Time: 9 am - 4 pm
Cost: $2 entry with numbered programme and chances to win
Waihi Lions are bringing a Good Food Revolution to the Waihi Memorial Hall on Saturday, May the 13th!
It's all about good, fresh, real food and the basic skills to prepare it - and you're invited!
See cooking demonstrations and presentations from dieticians and diabetes professionals.
Do taste tests, or enter the snack bar competition - you could win $500!
Your $2 entry gets you a numbered programme with chances to win hourly prizes – children under 15 enter for free.
It's time to stop spreading obesity and diabetes on our plates – become a revolutionary and learn how to transform lives at the Waihi Memorial Hall on May 13 between 9 am and 4 pm on May 13 with Waihi Lions.
The Good Food Revolution starts there! Visit www.goodfoodrevolution.co.nz online for all the details
Contact: Mike Smith at [email protected] or 022 0433 947