Waihi's Warm Up Party for Beach Hop
Note: This information is from a PAST event.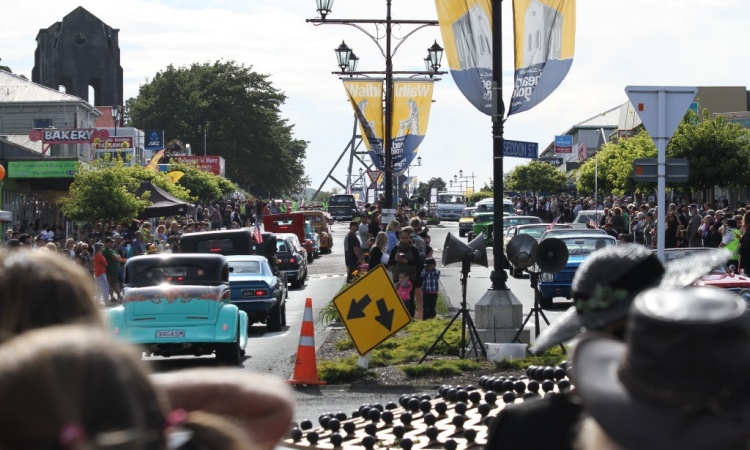 Location: Waihi CBD
Time: 10.30 am - 3 pm
Cost: Free admission
Go Waihi will be turning up the rock n roll volume on Wednesday March 22 for Waihi's Warm Up Party for Beach Hop!
Hundreds of hot rods and classic cars worth millions of dollars will be rolling into town just after 10.30 to put on a show and shine to dazzle visitors and locals and you're invited to the party!
Ladies … pull out the polka dots and pony tails, guys … slick back your hair, turn up your collars and come to Waihi's Beach Hop Central for the 'car-nival' atmosphere.
The Gold FM Drag Racers will be stuffing their bras and pimping their costumes, to entertain you at 12.30 pm.
Dress up and enter the 'Best Dressed' competition. Prize giving at 2.15 pm.
Bring your camera and get snap happy. You could win a Panasonic TV with Go Waihi!
OceanaGold trophies awarded for Best Classic Car & Best Hot Rod.
Stall registrations welcome - but be quick! 
Shop til you drop at the Waihi Hop with bargains and stalls throughout town – bring your camera, capture the spirit and visit www.waihi.org.nz for details of competitions and prizes.
Contact: Brian 07 863 30303 - email [email protected]