Waihi's Warm Up Party for Beach Hop
Note: This information is from a PAST event.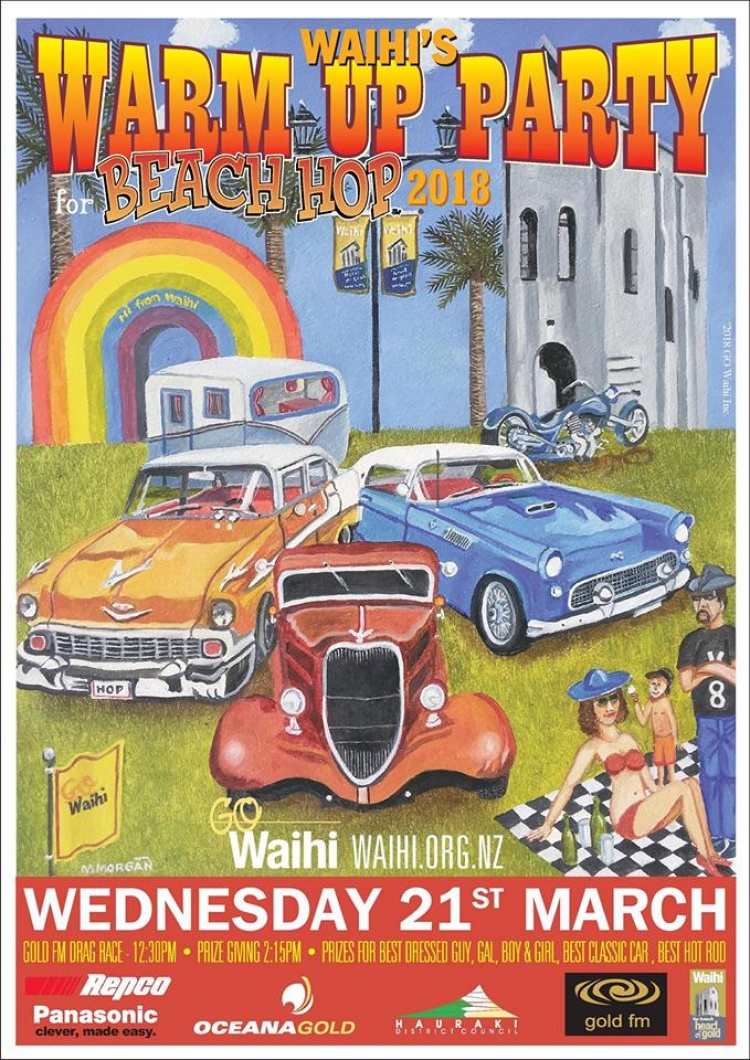 Location: Waihi CBD
Time: 10.30 am - 3 pm
Cost: Free admission
Go Waihi will be turning up the rock n roll volume on Wednesday March 21 for Waihi's Warm Up Party for Beach Hop!
Hundreds of hot rods and classic cars will be rolling into town just after 10.30 to put on a show and shine to dazzle visitors and locals and you're invited to the party!
Ladies … pull out the polka dots and ponytails, guys … slick back your hair, turn up your collars and come to Waihi's Beach Hop Central for the 'car-nival' atmosphere.
Dress for the occasion and enter the Best Dressed competition.
Shop 'til you drop at the Waihi Hop with bargains and stalls throughout town.
Bring your camera, capture the spirit and visit www.waihi.org.nz for details of the Beach Hop Snapshot competition. You could win a 49" Panasonic LED TV!
Contact: GO Waihi - phone: 07 863 3030 email: [email protected]